Creating content for your company's website or blog, but not sure if you are on the right track? Many companies start out with the best of intentions with their content marketing plans but are often disappointed when the content they create fails to hit the mark. I'm sharing some simple tips on creating the right content for your industrial business-to-business (B2B) customers.
Related article: How to Create a Content Marketing Strategy for Success in the Industrial World
B2B Content Marketing Checklist
Rather than creating content that "goes viral", B2B companies find success when they focus on creating content that helps them stand out from the competition. By providing quality content that offers value to your buyers, you can establish your company as a trusted and reliable resource. Whether you have a marketing department to lean on or it's just you, follow these tips to create content that answers the call.
☐ Be helpful first. Sell second.
Content marketing does best when it helps the customer make informed decisions about their products, applications and purchasing needs. Refrain from the hard sell and show that you are a trusted partner there for the long term, instead of just a product seller.
☐ Know your audience.
It can be tempting to write the kind of content you think your customer wants to see. A better idea is to ask your customers how you can help make their buying experience better. Ask how they currently seek information related to their purchases. What are their biggest challenges? Research their buying behaviors, demographics and how to improve their bottom line. Then, create content that speaks to those needs.
☐ Start with a content plan.
Many a great marketer has made the same crippling mistake with content creation. They get excited and jump in without a clear plan and end up with disconnected content that confuses the reader. A content strategy will align actions with intent, manage expectations and avoid wasting time on ineffective marketing, while improving the performance of the content.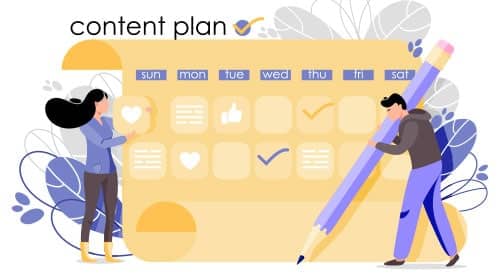 ☐ Write content for humans not robots.
Whether you are a seasoned marketer or new to the scene, you've likely heard how important it is to write blogs so search engines can find you. That's only partly true. Search engines are constantly evolving and breaking the code is near impossible. Focus on writing content for real people first and then optimize that content for search.

Want tips on writing blog posts that rank? Read Our Marketing Must Reads
☐ Don't be afraid of long-form content.
A common misconception B2B companies have is that customers won't spend the time reading long-form content That may be true if an article is one huge wall of text. But don't assume the information isn't valuable or appreciated. Long-form content can not only address potential customer questions, it can also help your page's authority and rank higher.

Simple fix: Break up text with sub-headers, bullets, visuals and graphics to draw the reader down the page.
☐ Take a salesperson "ride-a-long."
Sales and marketing must coexist. To be effective, both departments must work together to identify new opportunities and phase out stale tactics to find more consistent revenue streams. As a marketer and writer, the first person I want to talk with when creating content is the salesperson. They know your customers' needs better than anyone and they speak the language. Their input will make your content strategy more effective.
☐ Write what you know.
Turn to the experts. Your employees are a great resource for developing topics that your customers care about. Have a brainstorming session to uncover potential topics that could be helpful to your customers. Other places to find inspiration for creating customer-focused content is through social media and industry forums. Just remember to stay in your lane and use the expertise your company has spent years cultivating.

Read How to Nail Subject Matter Expert Interviews.
☐ Make your content easy to share.
In addition to creating content that is useful and customer-focused, appeal to your reader's sensibilities. Find out what's trending in their worlds and create content that speaks to those issues. Include videos and imagery to catch their eye. And don't forget those social sharing buttons that make it convenient for them to share your content with colleagues, friends and business partners.
☐ Partner with industry publications.
Find out where your customers go for their information and then build relationships with those industry publications. These can include niche forums, trade magazines, academic journals or newspapers that are of particular interest to your targeted industry or profession.

Read How to Get Your Article Published in a Trade Magazine.
☐ Consider gated content.
Gated content is when you offer your audience something of value such as a whitepaper, case study or eBook in return for information like their email address and phone number. It's a great way to drum up leads and offer sales reps a direct line to the potential customer. Just remember that in order for your prospect to give up personal information like their email address and phone number, your offer must be of value to them.
☐ Use a clear and compelling CTA.
After reading your content, do you want the reader to take a certain action such as subscribe to your blog, visit your eCommerce site or call a representative for more information? Then, tell them with a CTA (call to action). Be clear and direct about the benefits they will receive if they take those actions. For example: Subscribe Now or Browse Products.

Pro Tip: Choose an attention-grabbing color font as your CTA.
☐ Use supplier connections for support.
Your suppliers have spent years developing resources that help them highlight and sell their products. Use those resources to your advantage. Reach and ask how you can better align your marketing initiatives with theirs. Often, they will offer cooperative marketing dollars to help fund some aspects of marketing.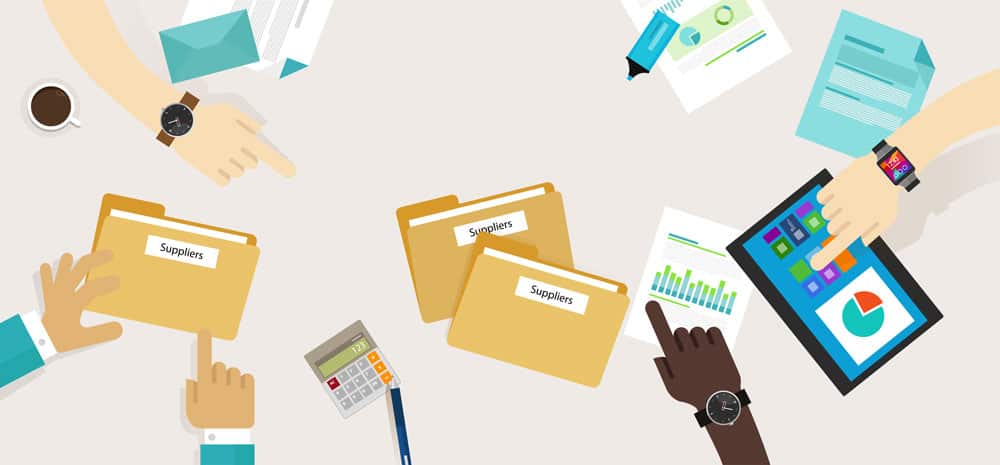 ☐ Spend time on website pages.
In this digital age, people are spending much of their time researching solutions online before they ever talk to a sales representative or place an order. Spend time updating the copy (sales-focused content) on key webpages including your Home page, About Us, Services and Product Landing Pages. Be clear and direct about why potential customers should choose you over the competition. And make sure your website is mobile phone friendly!
☐ Share customer case studies.
Case studies are success stories that demonstrate the ways your products and services have helped your customers. By showing real-life examples of increased productivity, safety, cost and time savings or inventory reductions as a result of working with you, you can convert prospects into new customers.

Read 3 Reason You Should Be Writing B2B Case Studies.
☐ Choose quality over quantity.
High-quality content takes time to produce and often involves research, subject matter interviews and several revisions before it can be considered a final piece. It can be tempting to want to build a resource library quickly, but lesser quality pieces of content will not build trust with your audience and ultimately just take up space. Take your time and place value on the content you create.
☐ Constantly improve your content over time.
Content on your blog or website should always be a work in progress. Take opportunities to go back and revisit pages that may not be performing well and make small adjustments such as headlines, additional testimonials, product features or new information you have gathered. You will learn more about your customers online needs over time. Make sure your content reflects what you learn.
☐ Don't give up so quick.
This is where the rubber meets the road and can make or break a successful content strategy. Content marketing is different than sales in that it takes time to see the fruits of your labor. While sales are often driven by frequent touchpoints, ads and promotions, content is a long-term investment that builds credibility over time. It is not a magic bean that immediately produces results, yet it is a necessary component of your brand identity.
☐ Engagement is everything.
For content to be successful, every member of your team must be invested. That includes sharing insightful blog posts with friends and colleagues, commenting on social media and contributing to subject matter interviews. The more they are excited about promoting the company they work for; the more inspired potential customers will be to pick up the phone.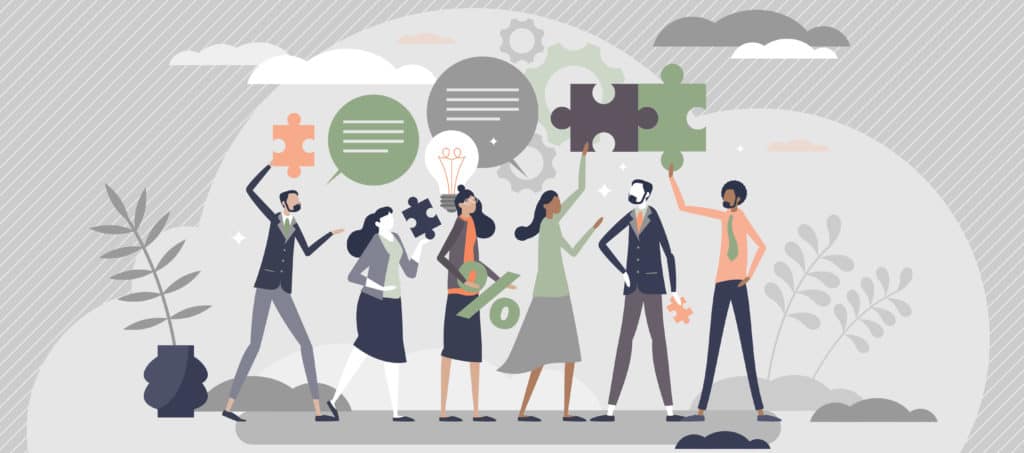 ☐ Align sales and marketing departments.
It's no secret that sales and marketing have a history of butting heads, even when their goals are similar. And it makes sense why there is a disconnect. Every minute a sales rep isn't on a call or reaching out to a customer, they lose revenue — while marketers are busy planning for the long game. The best solution is for both departments to become familiar with the goals and challenges they each face and work toward a common solution.
☐ Don't forget your Google My Business listing.
Do you have a Google My Business listing? Is it increasing exposure to your business and driving engagement? Since so many people are researching online prior to purchasing, take advantage of Google's simple, but effective tool to reach your buyers. Claim your Google My Business listing today and start linking to it in emails, newsletters and your website.

Read Google My Business 101: How to make the most out of your Google listing.
☐ Spend time on SEO.
Even if you are unfamiliar with the ins and outs of content marketing, you likely have heard a thing or two about the evolution of search engines. Search engines, like Google, are smart and play a major role in how well a company's blog or website performs. Without effective optimization, your great content runs the risk of never being found online.

Read 7 Ways to Optimize Your Blog Posts for SEO.
☐ Encourage feedback
People respond better when they are involved in the conversation, online and in real-life. Encourage participation and feedback through interactive surveys or open the comment sections and actively respond to their questions and insights.
☐ Spend time on outreach
Backlinks are among the greatest currency in the content marketing world, but what are they? Backlinks are when highly ranked sites that are considered authorities in your niche link to a page on your website. Search engines like Google value quality backlinks and use that as part of their ranking criteria. Here's an example outreach email you can use to help increase your backlinks:
[Greeting]



I was looking for some content to read about

[Topic]

this morning and I came across your intriguing post:

[Article Title]

. I really enjoyed your article but couldn't help but notice that you mentioned

[Old Resource]

. You may not know, but we have loads of updated product information and use cases you could use as a resource.

Here's where that link is located:

[Screenshot]



Our company also published a piece about

[Topic]

that you may find interesting. If you have any questions, please reach out!



[Closing]
Need help creating content for your business? Reach out to us at [email protected]
Bonus Tip: Don't Confuse B2B Marketing with B2C

When creating content for the B2B market, writers, marketing managers and decision-makers can maximize their efforts by understanding the ways B2B marketing is different from business-to-consumer (B2C) marketing. Compared to B2B customers, B2C buyers are more subject to emotionally-driven purchases. That's why marketing tactics that are flashy, funny or nostalgic tend to perform well. B2C buyers also hold the purse strings and don't usually need to seek approval before they click the 'Buy Now' button.
B2B customers are unique in that they are making necessary and routine purchases for their company. They're buying items such as MRO supplies, cutting tools, new software or safety equipment to name a few. As one would imagine, these purchases don't invoke the same excitement the B2C buyer may experience when buying a brand-new golf club or the latest smart phone. Rather, the purchase is often guided by necessity and budget over wants and desires.
Additionally, depending on the company size and structure, that B2B purchase may require the approval of multiple stakeholders and go before the purchasing department or other key players. Price, availability, product knowledge and support are among the top reasons why B2B buyers choose one company over another.
Use these tips and more to create better content today.
Want to learn more about creating compelling content for the B2B buyer? There's a wealth of knowledge out there on creating effective B2B content that drives engagement. We know, we wrote quite a few of them. Visit our blog.