Messaging and Content Strategy
for B2B
Discover "who" your company is and how best to reach ideal customers with content. Align content goals to business goals – and design a blueprint that gets you there.
3 Aspens produces consistent, quality deliverables that are spot on for our industry. We love the collaborative process and fresh ideas they bring to the table."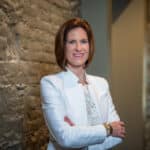 President, NetPlus Alliance

Successful Content Starts with a Plan
The more you know, the better you can align content to your audience and goals. And the greater the chances you'll achieve your objectives. With a strategic approach, your content is more likely to:
Resonate with your ideal customers
Support sales and marketing efforts
At 3 Aspens Media, we can work with you on a stand-alone messaging and content strategy project or incorporate this service into your retainer.
We'll facilitate messaging work such as internal meetings, customer conversations and research to uncover how you're perceived, what customers want from you and how you should present yourself going forward. We'll help you:
Leveraging your differentiators in every way possible is a great competitive strategy in the distribution and related industries. Customers today expect distributors to go above and beyond, and your unique message can drive your value-add.
We work closely with our clients to develop purposeful content that delivers value for customers, prospects and the business. Knowing the outcomes you want from your content goes a long way in informing content development and direction.
After we've worked with you on your content messaging and strategy, we'll deliver a comprehensive package of next steps and opportunities. This package is an essential guide for your content program moving forward.
A strategic plan will help you focus your efforts to get the most value from your content program, instead of producing content spontaneously and without defined purposes.
Get an inside look at the questions we ask for strategy and messaging work.