We've had the opportunity to work with incredible B2B professionals in diverse industries in or serving distribution. Our clients choose us not only for our expertise, industry focus and skill, but also for our authenticity and dedication to becoming part of their teams.
We love learning which aspects of our engagements drive the most value for our clients and fuel their success. Check out what they have to say.
The Texas A&M Talent Development Council team enjoys working with the 3 Aspens team. They are professional writers and creative content creators and helped us launch the Talent Matters micro-learning email series. We can be certain that the Talent Matters newsletter is delivered on time, every time!"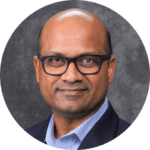 Associate Professor of Instruction, Texas A&M University

3 Aspens Media came through in an amazing way. Not only on time, but with a great piece. The team was much more seasoned and had specific experience in and around our space. They had a different business maturity to them that really came through in the way they put together content. It was very quick, partly because we hit 3 Aspens Media in a sweet spot. It's an area they know very well: They knew the terminology, where to get the talking points from, the right words to use. It worked out great."

3 Aspens has been integral in helping us to continually develop and publish knowledgeable long form content on our site as well as supplying us with marketing content to keep our customers and prospects engaged with our brand. Their team is always ready to dive in, research and suggest topics to keep us at the top of our game in our industry."
Senior Digital Marketing Manager, LINC Systems

3 Aspens Media provides considerable value through content marketing and by assisting us with client projects. Hiring Lindsay and the 3 Aspens Media team expedited our concept-to-reality solution time. As a boutique business services advisory firm, we have an unusually large social media presence where we have strong interactions with current clients and others interested in our work. 3 Aspens runs the entire effort for us both in expanding our reach and our message relevance to our audience. They have become our trusted adviser in all marketing communications work, and we can recommend them without reservation."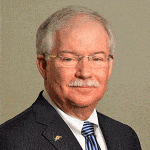 Managing Partner, Indian River Consulting Group

Lindsay and the 3 Aspens Media team are outstanding at what they do. Lindsay's reputation in the industry precedes her. They are easy to work with and I feel like they truly understand our business. 3 Aspens produces consistent, quality deliverables that are spot on for our industry. We love the collaborative process and fresh ideas they bring to the table. No matter the size of your company, I highly recommend Lindsay and her team for all your content marketing needs."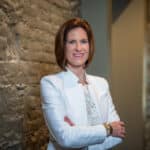 President, NetPlus Alliance

From day one, the dedication, creativity and overall talent of the 3 Aspens Media team was inherently obvious. They instantly embedded themselves into our business, collaborating with our team to quickly gain an uncanny understanding of our products and thus their impact has been immediate and impressive. Through technical, honest and transparent content, 3 Aspens has helped us drive forward our content marketing strategy with vast improvements in many key areas including SEO, social media marketing, website design, industry publications and more. We are a company that prides ourselves on innovation, finding a partner that shares that value has been remarkable and has propelled us to greatly elevate our marketing content, strategy and overall presence."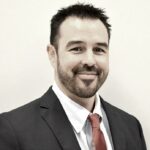 President, Innovative Productivity Technologies (IPT)

3 Aspens Media has been everything we needed in terms of creating and promoting great content for us. They are incredibly easy to work with. At this point, their knowledge of the industry and our business allows them to effectively finish a sentence that we start. I recommend them without equivocation."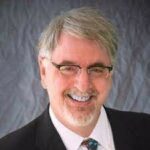 Managing Partner, Distribution Strategy Group

3 Aspens Media has helped us develop consistent, customer-centric content that has generated high- profile marketing exposure for us across the wholesale distribution industry. With their help, our content has been featured in guest posts with a range of leading industry associations and publications with a broad readership. We've enjoyed the collaborative process, robust industry network and creative ideas from all their team members. A highly recommended marketing entity in the B2B industry."

Lindsay and her team have helped us produce a consistently top-quality quarterly report on the industry that is eagerly anticipated by both distributor and supplier members of NetPlus Alliance."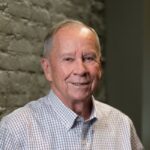 Founder, NetPlus Alliance

Lindsay and her team brought this skill set that we were greatly lacking. They have helped us get out well written blog posts and e-mail marketing campaigns, as well as marketing through social media sites like Facebook and LinkedIn. They brainstorm with us biweekly and our customer communication and awareness has grown in leaps and bounds! The team at 3 Aspens professionally organizes our marketing calendar and always keeps us focused on our messaging and purpose, helping us consistently and professionally staying in front of our customers."
President, Superior Industrial Supply

One of the things we like most about 3 Aspens is their versatility and knowledge of our top industries. We appreciate their ability to navigate our internal structure and extract knowledge from our subject matter experts, which they translate into engaging messaging."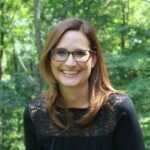 Director of Product Marketing, Enavate

I can't thank you enough for all that you have done for me and SalesProcess360 over the past year. It is amazing what we have accomplished in a short time. You brought a fresh perspective to marketing (not just email blasts). Your understanding of the industry and how sales and marketing should work together is refreshing. Thanks again and keep up the good work."

We hired Lindsay and 3 Aspens Media to manage this very detailed and high profile publishing project for our company. Lindsay did an incredible job of harnessing the chaos of the project and leading the editorial team to success. The project stakeholders all agree that this was the smoothest and highest quality completion of this project in recent memory.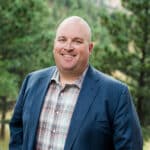 Managing Director, Active Interest Media Mountain Group The team is so easy to work with. They've consistently gone above and beyond in research – taking the time to really learn our products and understand how they are used. I'm always impressed with their smart new ideas to inform our customers."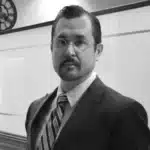 Marketing Director, Innovative Productivity Technologies (IPT)