Original Industry Research and Reports
Create and distribute original market research for B2B audiences to establish your organization or business as a trusted resource and industry expert.
Lindsay and her team have helped us produce a consistently top-quality quarterly report on the industry that is eagerly anticipated by both distributor and supplier members of NetPlus Alliance."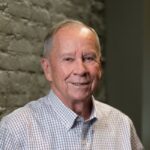 Founder, NetPlus Alliance

Become a Go-To Source for Industry Insight
You can learn a lot from your members or customers. And there's much to gain when you tap into their experiences through surveys and interviews. Deliver custom research that sets you apart.
Better understand your member or customer base
Develop must-have research-based reports
Become a true thought leader and trusted resource
At 3 Aspens Media, we can help with all stages of developing and distributing original research or repurposing your existing research in fresh ways. We specialize in research for the distribution industry and their channel partners.
Whether you've identified an issue affecting your industry and need support interviewing experts and doing original research, or you've already commissioned the research and need help building content to share those results with your customers or members, we are there. We've supported consulting groups in producing and publishing original insights in PDF or book form, helped associations get more mileage out of existing reports with additional content, and developed original surveys to drive research projects. Our services include:
We produce Industry Outlooks in partnership with buying groups and associations to provide a real look at the challenges and opportunities their members face. Quarterly or annually, your members will look forward to the insights. Partner with 3 Aspens to produce a custom industry outlook for your members. Our services include:
How will you use our services to showcase your expertise?
NetPlus Alliance, an industrial and contractor supplies buying group for independent distributors, worked with 3 Aspens Media to launch a proprietary Quarterly Industry Outlook in 2018. Since then, 3 Aspens Media has overseen the Industry Outlook process from start to finish. The report regularly receives praise.