B2B Graphic Design Services
Great design puts your content in the right light for your audience – whether in a whitepaper, blog, via email, on social or at a trade show.
The professional design team at 3 Aspens has done a great job applying our style guidelines to new content. They've seamlessly matched our look, tone and feel in designing new layouts for print and creative solutions for our website. They have an eye for detail and a sophisticated design sense - and their patience and flexibility has made them a pleasure to work with."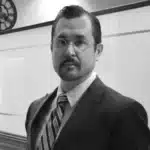 Marketing Director, Innovative Productivity Technologies (IPT)

Professional Design Elevates Your Content
When great content gets expert design treatment, it engages a broader audience, keeps readers rapt and inspires action. That's whether you're presenting key statistics on social media or distributing a comprehensive research report to your industry network.
Make your content stand out
Appeal to a broader audience
At 3 Aspens Media, we offer comprehensive design services so you can present your content in the best light and get noticed. Our clients often use our turnkey services, using us not only to research and write engaging content, but to tie it up in a package that maximizes its impact with the touch of our professional designers.
Great design starts with great content. At 3 Aspens Media, we can work with you to design assets around existing content or help develop written content for the design – from start to finish. We can model designs off your preferred style and template, or collaborate with you to develop new designs and templates that put your brand's best foot forward.
We offer a range of design services, and our clients appreciate the flexibility of adding them as-needed, on a project basis or as part of their retainers. Let us help you develop:
We also offer custom publishing solutions, including magazines, books, reports and more.