Writer Shannon Gayton also contributed to this blog.
The people on your team are the masterminds behind the sale. They know your products and customers better than anyone. They have spent their career building relationships and solving problems. The trouble is, the world has shifted gears and some tried-and-true customer engagement strategies aren't getting the traction they used to.
The rise of technology has been a thorn in your side for some time, but recently it's come to take center stage in your business. The impact of the coronavirus was felt far and wide by way of social distancing, business restrictions, plant closures and supply shortages. You adapted to these challenges and have guided your team to use emails, phone calls and video conferencing to connect with buyers.
You understand that technology has transformed the customer experience and you're willing to give it a fair shake. You're investing in a website with ecommerce capabilities and clean robust product data; you're revamping your ERP and CRM; and you're placing greater emphasis on building sustainable customer relationships over the quick sale.
You've got it covered.
Until you look at your competitors and realize they are doing the same thing. Having an online store is standard practice in this day and age. How can your business stand out?
One way to reach and delight more customers is to create an online blog packed with helpful and relevant information that only your team of experts can provide. Then, once you gain traction with your blog, you'll find the benefits only grow.
Need help creating content for your business? Reach out to us at [email protected]
What is a blog and why do you need it for business?
You know you need content on your website, but the idea of creating it may feel outside your wheelhouse. You might even scoff at the very notion of the word "blog." In your mind, a blog is a college kid's online diary or a place to find recipes and post travel pictures.
Let's call a blog what it is — a resource that provides helpful answers to common questions, offers insights and recommendations, and shares industry knowledge.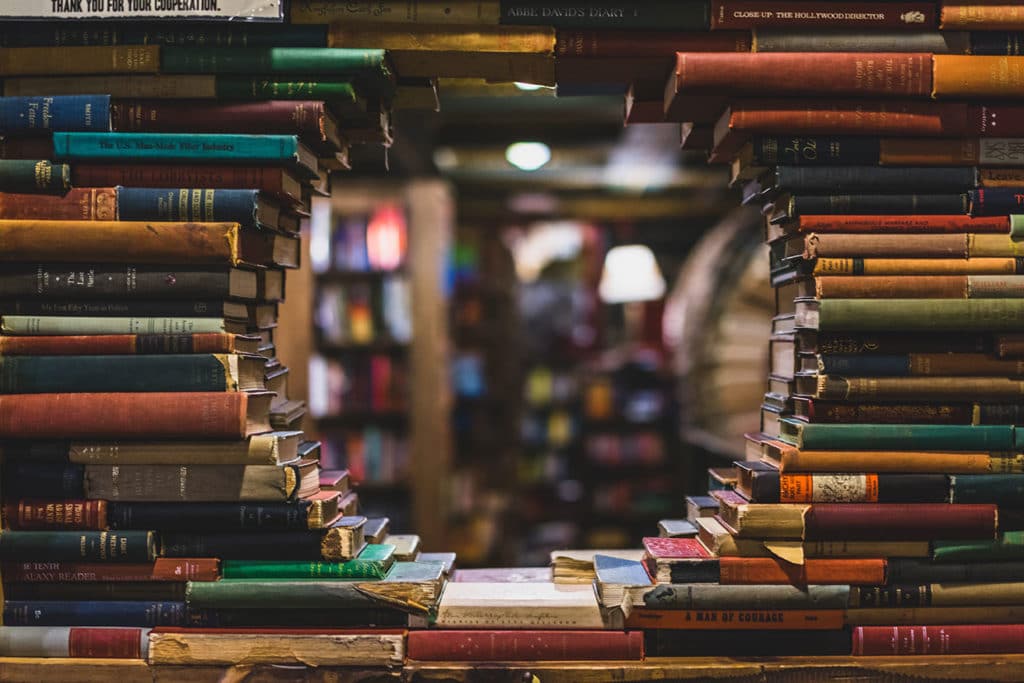 It doesn't have to be called a blog. We like to refer to blogs as articles or resource libraries that fill a need and offer solutions. There are many ways blogs can help your business, such as:
Help customers make purchasing decisions
Solve customer problems
Increase traffic to your website
Attract new prospects
Engage with existing customers
Reinforce brand identity
Build networks within your niche
Enhance your reputation as an industry thought leader
Sounds like blogging is a smart business initiative that's worth another look. But don't take our word for it. Marketing, sales and customer service platform, Hubspot says of blogging for business:
54% of decision-makers spend more than one hour reading and reviewing thought leadership content.
Blogs are among the three main media forms used in content marketing today.
56% of marketers who incorporate blogs in their strategy consider blogging effective, and 10% say it delivers the greatest ROI.
82% of marketers use content marketing in their strategies.
Additionally, though there's a long-held misconception that blogging isn't a good fit for B2B markets, the restrictions imposed by COVID-19 pushed B2B buyers to accelerate their reliance on digital resources to research, interact and make purchases. It can no longer be denied or misconstrued: You need a blog.
At 3 Aspens Media, we've always championed the value and benefits of having a blog, and there was evidence to support this even before the pandemic. Now, however, the evidence has grown exponentially.
As DemandGen reported in their 2020 Content Preferences Study, because B2B buyers can't have as much face-to-face interaction with businesses and salespeople, they're turning to content to fill the void. In their research, they expect to find varied content that answers their need whether they're in the discovery phase or they're ready to buy.
Plenty of other data points to the importance of B2B content like blogs, whitepapers and case studies in a buyer's decision-making process. According to the 2020 DemandGen report, B2B buyers are increasingly looking for credible 'Show-And-Tell Experiences to Drive Buying Decisions." Other trends include:
In 2020, 67% of respondents reported greater reliance on content as they researched purchasing decisions than the year before.
In their research, 47% reported consuming three to five pieces of content before reaching out to a salesperson, and 30% reported consuming five or more pieces of content.
Blogs are among the top three content formats consumed during the buying process (65% video, 60% whitepapers, 56% blogs).
Additionally, a recent McKinsey survey revealed that B2B buyers have increased their preference for self-service in the area of research by 90% since the pandemic.
What a B2B blog can do
A blog gives you every opportunity to showcase your product, knowledge, ideas and insights on your website. As B2B buyers rely increasingly on content and self-service research, you want to provide useful material in a variety of formats for each phase of their purchasing journey.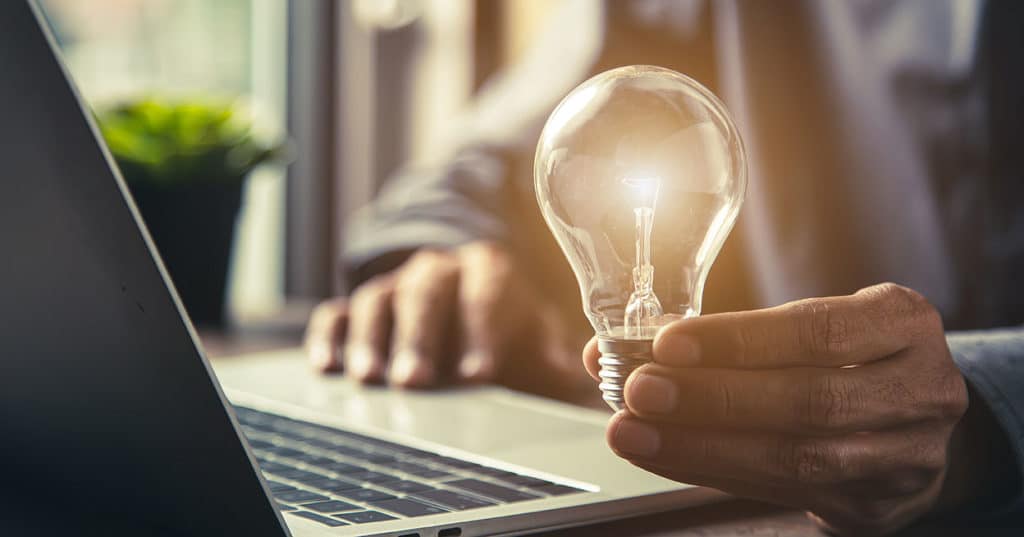 In doing so, and in maintaining an active blog, you're serving several valuable functions for your business. With a blog, you can:
Use data to understand your ideal buyer and speak to their needs.
The data you glean from customer interviews and surveys can help you identify certain demographics involved in the buying process such as where they live, their company title, purchasing habits and common pain points. Known as a buyer persona, this representation can help you develop content with the right audience in mind. You can also talk to your salespeople to learn why customers use your products or services, what excites them and what their challenges are.
Related: B2B or B2C Content Marketing: Who's Your Ideal Buyer?
Provide solutions to your customers' biggest challenges.
Once you know what your customers' challenges are, create content that answers the call. Your team has decades of product and application knowledge that your customers need. Those highly-qualified people are called subject matter experts (SMEs) and have gained that valuable knowledge through extensive experience or education. We recommend talking to your SMEs about common customer pain points, then using those tips to create blog articles that help your customers meet their business goals.
Answer potential buyers' toughest questions.
The data shows B2B buyers are using digital content to inform their purchasing decisions now more than ever. Many are interacting with several pieces of content before they even connect with you. As such, your blog content should lay the groundwork for more successful face-to-face interactions and fill in the gaps at all points of consideration.
Establish your expertise.
With your blog, you can establish trust with potential and existing customers and show them you're a thought leader. Use your blog to express your area of expertise, share advice or collaborate with others in your industry. You want potential customers to recognize your expertise immediately, see that you understand their business and challenges, and trust that you have solutions for them.
Provide product or service updates.
Your blog is a great channel for updating customers on your products or service. Here, you can explain new features, announce updates, ask customers questions, and then directly answer those questions with comprehensive content. Your customers will soon begin to rely on your blog for up-to-date insights on the industry trends that impact their purchasing activity.
Sell more effectively.
Your business already has content assets like marketing brochures, sales slides, and presentations from business executives. But these are commonly developed in organizational silos. This leads to inconsistencies in the way your brand is perceived in the market. A blog content strategy can help you break free of those silos and deliver clear, consistent content to customers.
Keep your website fresh.
This is critical for SEO (Google likes when your website is frequently updated), as well as first and future impressions with customers. You want to prove that you maintain your website, update it frequently and are a reliable source of relevant information. This will reflect positively on how you perform as a company overall.
Follow this technical roadmap for a successful B2B blog
You may ask how a relationship-centered business thrives in a digital world. The answer? Through carefully created customer-focused content. The key to great content is to be helpful, not pushy, and keep the customers' needs front and center.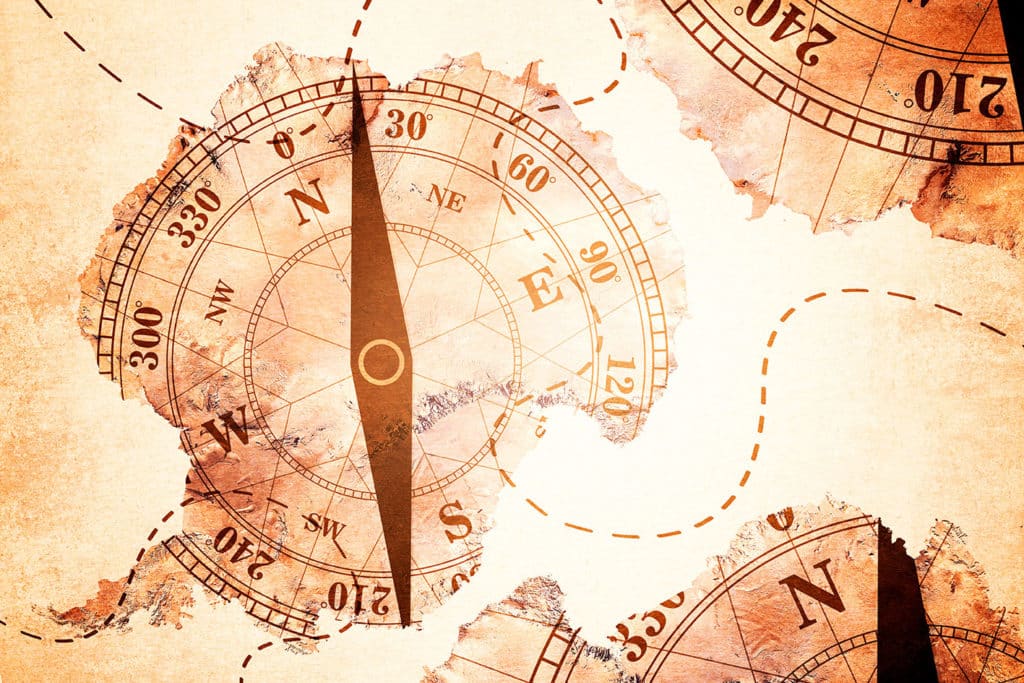 Here are some tips on how to create authentic and helpful blogs for your customers.
Develop a content strategy.
Before getting started on your blog, you must address a few important housekeeping issues. You need a content strategy to guide the type and frequency of content you create. A content strategy should include:
Key players in your content strategy and their roles/responsibilities
The image/voice you're going to present
Your target audiences/personas
What your target audiences/personas care about
Types of content and content structure, order, etc.
Platforms you'll use to deliver your content
Your business goals as they pertain to content
How your content will achieve these goals
How you'll measure the success of your content
Perform a content audit.
As you develop your content strategy for your blog, consider the content your business already has. Perform a content audit to discover what you should update, repurpose and toss. Think about how you might restructure existing content to fit your strategy.
Decide where your content will live.
Next, you must determine which blogging platform meets your business needs. Some business websites already include functionality to add a blog within your current platform; you just have to turn it on and use it. If you do not have that option, a WordPress CMS is a great add-on option to house blogs or other content libraries.
When choosing a blogging platform, consider the functional and design needs of your current website. Ask about customization capability including themes, plug-ins and widgets. And be sure to ask if the platform offers mobile responsiveness in addition to desktop view.
Reach out to us at [email protected] to learn how we can help you launch your blog.
Optimize for searchability.
Search engines like Google rank the content found on the internet through a series of complex algorithms. While the criteria for what's considered good content is always changing, we can be sure of a few standard elements. In addition to providing helpful content, use common keywords and industry language your customers are using to search for content. Use a relevant title that clearly explains what the blog is about. Break up long blocks of text with subheaders and white space to help the reader's eye flow easily down the page.
And be sure to include a call-to-action that clearly indicates the next steps you want your reader to take, such as 'Call Now,' 'Contact Us,' 'Download an ebook' or 'Subscribe to our Newsletter.'
Measure performance.
It may seem impossible to measure content performance, but there are clear metrics you can track and reference, including organic traffic, time spent on your site, pages per visit, returning visitors and clicks from social platforms. You might even create SMART goals for your content strategy, with each goal being specific, measurable, attainable, relevant and time-based. This way you can measure what content is working and what needs to be adjusted to best meet your customers' needs.
8 Tips for a B2B blog that converts
For your blog and content to be effective and support growth, you must create content that gives customers a reason to read, watch or listen, and each piece of content should have a goal and purpose.
Well-written, well-planned content can elevate your business above the fray. And done right, your content can be integrated into a broader marketing plan to draw in new customers and solidify relationships with existing ones.
Here are eight tips for businesses based on our experience at 3 Aspens Media as well as the DemandGen 2020 Content Preference Study:
Prioritize user-generated content. User-generated content includes examples such as comments, testimonials, reviews, customer success stories and surveys. Buyers are putting more trust in this type of content as they research purchasing decisions. Incorporate data, research and industry insights where possible to further instill trust.
Be helpful, not salesy. There are several places that sales-driven conversations are appropriate, such as landing pages, emails and promotional flyers. Your blog should not be one of them. Reduce language that is too sales-focused and create content that is educational, helpful and focused on the customer.
Get to the point. Contrary to popular belief, online searchers appreciate long-form content that answers their questions and offers key insights into their problems. However, that doesn't mean you need to "stuff" your blog with unnecessary information. Reduce "extra" copy that isn't as relevant to the reader's immediate intent. There is no rule for how long or short a blog should be, as long as it answers the reader's question.
Repurpose content. Just because you use a piece of content in one area of your business, doesn't mean it can't be used elsewhere. Reuse and update content to get the most value from your content initiatives and fill your editorial calendar. Those executive presentations, case studies and sales slides could become useful blogs on your site.
Outsource content marketing needs. Want to develop a steady stream of quality blogs that drive traffic to your website, but simply don't have the bandwidth to get it done? Call in a pro. Content agencies like 3 Aspens Media can help you ghost-write articles, interview subject matter experts and use your expertise to develop the well-crafted, quality blogs your audience is looking for.
Encourage company-wide engagement. You can create the greatest blog article in the world, but that doesn't matter if no one reads it. In addition to investing in Search Engine Optimization (SEO) to help Google find your content, that same content must be amplified through engagement. That begins with shares. Get your published piece in front of as many qualified leads, existing clients, friends and colleagues as possible. Encourage team members to write and share industry blogs on social media platforms like LinkedIn, Facebook and Twitter.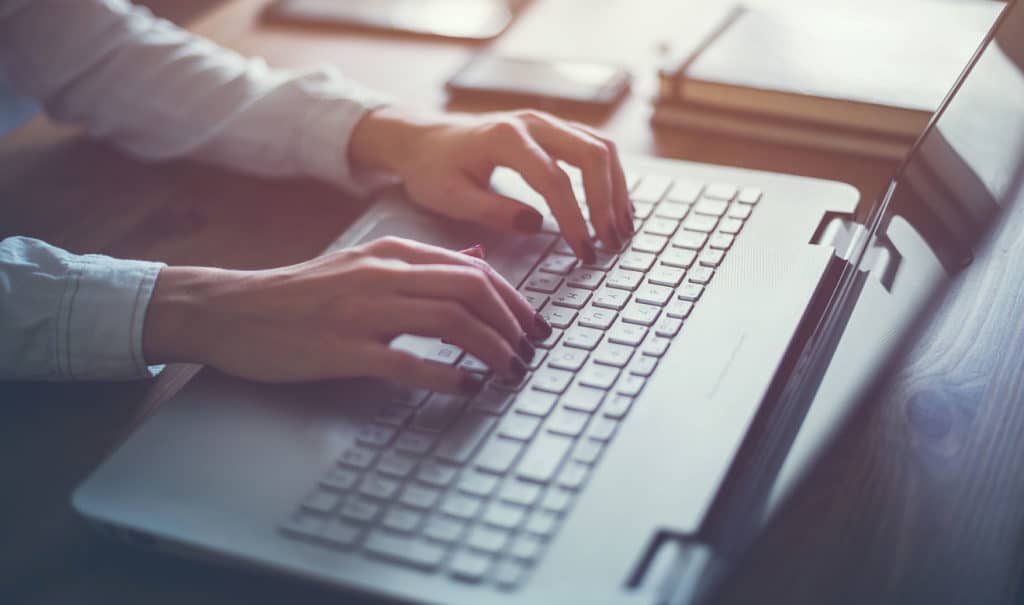 Avoid These 4 Common B2B Blogging Mistakes
So, you're ready to include blogs as another tool in your B2B marketing strategy. But there is more to blogging than meets the eye. Done well, a business blog can engage existing customers and attract new ones. Done poorly, you run the risk of confusing your audience. To create effective content that speaks to the needs of your audience, avoid these common pitfalls:
Being self-promotional or salesy.
Content marketing should help your customers make informed decisions about the products, applications and services they are looking for. When producing content for the first time, it can be tempting to revert to what's familiar. For you, that may be about closing the deal. Refrain from the hard sell and show that you are a trusted partner they can rely on for the long haul, rather than just for a singular purchase.
Related: 23 Tips for B2B Marketers Looking to Create Crazy Effective Content (Checklist Included)
Being inconsistent.
Business blogging is an investment and takes time to build followers. You can create the most engaging blog post and attract qualified leads to your website. But if you aren't consistent in delivering helpful content, you lose them. Update your blog frequently and post at consistent intervals so your audience knows what to expect. Not having recent posts can make your website look outdated and detached.
Skimping on quality.
When blogging first arrived on the marketing scene, you could get away with lower-quality content. Something was better than nothing. Today, buyers (and search engines) are educated and savvy and know what they want. They are looking for well-written, well-planned and easy-to-consume content that solves their immediate needs. Choose quality content that delivers value, rather than just taking up space.
Using jargon or complicated language.
When writing for business, you are typically writing to people in your industry. Understandably, one might fall back on industry jargon to communicate with one's peers. It's not always wrong to use professional terminology in content; whitepapers, case studies and reports tend to use a standardized language for clarity. In blog articles, however, it's important to balance information with enjoyment and simplicity. Your audience shouldn't have to work to understand what you are trying to say.
At 3 Aspens Media, we help businesses develop blogs and B2B content strategies that make sense for their business needs. We make content work for you, so you can bridge the gap as buyer behavior moves more toward digital.
Ready to create quality B2B content that builds trust, increases brand awareness and solves customer pain points? Reach out to us at [email protected].