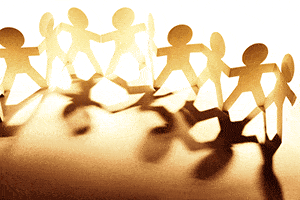 I'm working with a software client that soon will start sending a regular email to its existing customers. The goal: to retain them, as well as potentially grow same-customer sales over time. Many companies focus marketing efforts on new prospects, but marketing to existing customers can be just as important – if not more – and engagement will be higher because the recipients already know (and, hopefully, like) you.
For this quarterly email, our content will not come from the sales and marketing teams, but rather from the knowledge of those teams that interact with the customers the most. Each team member has information that he wants to get out to the customer base. For example, a support expert will provide tips and tricks on using the technology; a developer wants to preview upcoming new features, and so on.
We are working with each team member to put together their respective pieces, which will be turned into blog posts and linked in the email. Some of the content may also be used on other platforms, such as the company's LinkedIn or Twitter pages, or its monthly marketing messages to prospects.
Your team is talking with your customers every day. Whether they realize it or not, they are a fount of great content for your marketing programs to both prospects and existing customers. Use that. Writing that knowledge down may not come naturally for everyone, so tap a point person – typically this is your marketing director or manager – to gather stories, case studies, tips and tricks, info on new products and services, and more. Let those team members write up their own, or have the marketing manager or a writer do so.
And personalize the messages you send out. For some of the categories of content, it may be appropriate to even include a headshot with the article. Not only will this give your team members a sense of pride about their work, it will help your customers see beyond just your logo or a support line and tie them even closer to your business. It's a win-win.
---
3 Aspens Media can work with you to develop email marketing programs and content. Give us a call at 970-581-1752 or email us.