Has your website's organic traffic decreased or remained flat when compared to last year? Are leads and conversions from your website on the decline?

Hopefully, your site traffic and e-commerce sales are trending upwards. How can you accelerate that growth?

SEO (search engine optimization) can help your organic ranking in Google and other search engines. An SEO audit is critically important because it will expose your website's weaknesses (and strengths) and will serve as the basis for a prioritized SEO action plan.
What is an SEO Audit?
A SEO website audit is an in-depth analysis of the many factors that affect your site's organic performance on search engines like Google or Bing. SEO audits help you identify both SEO and general website performance issues. A website needs to be continually monitored and optimized for a number of reasons – topping that list are Google's regular search algorithm updates and changes in user search behaviors.
What are the Key Benefits of an SEO Audit?
There are numerous benefits to conducting an SEO audit of your website. Key benefits include:
Documentation of your website's strengths and weaknesses
Identification of your online competition
Clarification of which keywords are driving actual traffic to your website
Enhancement of your content strategy and tactics
Components of an SEO Audit
SEO audits are usually very comprehensive. There aredifferent types of SEO audits and the contents of an SEO audit vary.
SEO Technical Audit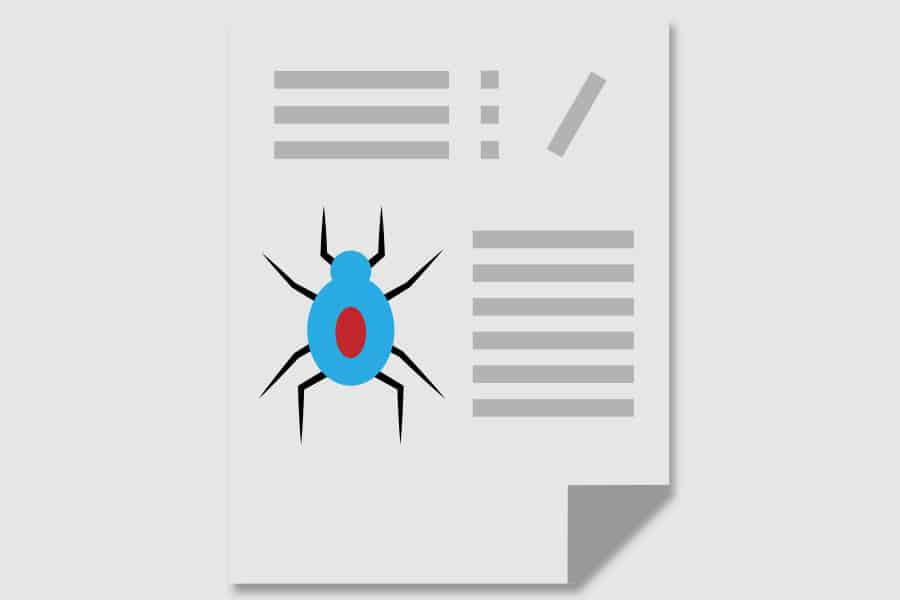 An SEO technical audit identifies a multitude of technical problems that could be preventing your website's content from being crawled and discovered by Google and other search engines. Similarly, technical issues on your website could be keeping your content from appearing at the top of search results pages.

Technical issues that an SEO technical audit can reveal include:
Crawl issues
Indexing issues
Security issues
Poor site speed
Broken internal and external links
Dead pages
Duplicate content
On page SEO issues such as missing or duplicate meta titles, missing or duplicate meta descriptions, URL (slug) issues
Website structure issues
Missing image descriptions
An SEO Technical Audit will often produce a list of low-hanging fruit opportunities in addition to possible complex issues that could require longer-term infrastructure planning and investment.
Keyword Analysis
Keyword research is the foundation of your SEO efforts and the results of your research should inform your content and possibly product development strategy. A thorough keyword analysis should include:
Review of keywords/phrases your webpages are currently ranking for
Brainstorm and review of keywords that you would like to rank for but currently are not
Competitive analysis
Strategic prioritization of keywords based on your current websites' ability/likelihood of ranking on page 1.
Competitive Analysis
As noted above, Competitive Analysis is an important part of keyword research. Your competitors are most likely trying to rank for the same key terms as you are trying to rank for. Who is in the top positions – you or your competitors? If your competitors are outranking you, now you have that knowledge and have identified the top-ranking page (s). How can you improve your own pages targeting those keywords?
Competitive analysis SEO tools also allow you to discover all the keywords that your competitors are ranking for and the difficulty of ranking for those terms. This type of information helps you home in and prioritize your own keyword list.
In addition to discovering the keywords your competitors are ranking for, competitive analysis helps you find out which of your competitors webpages are bringing them the most organic traffic. That knowledge can help you identify possible content opportunities and content gaps to take advantage of.
Backlink and Internal Link Analysis
An SEO Audit should examine both the backlinks to your webpages as well as the site's internal links. A backlink review will identify spammy backlinks that can negatively impact your rankings. Additionally, you can find backlinks from domains that might be worth reaching out to with other relevant and useful content that their site might want to link to in the future.

In addition to examining your own website's backlinks, an SEO Audit looks at the backlinks of your top competitors. This tactic is useful if you want to actively do backlink outreach (reaching out to other websites to ask them to consider placing a link to your webpage on their site).

Perhaps you have an article on the same topic as your competitor who's got those few quality backlinks. After you compare your competitor's page to yours – determine if webpage is of higher quality. You can then reach out to the website who currently links to your competitors' article and ask them to consider reading yours and potentially using your article instead of your competitors.

An internal link review essentially examines your site architecture. Internal links connect the content on your website. Pages with multiple internal links pointing to them are more likely to be found by a website visitor as well as by search engines. Pages with no internal links pointing to them make it very hard for a visitor to find.

One of the ways Google gets a sense of what you deem to be the most critical content on your site is by examining the way you have links set up across your website. Doing an internal link review is very important – especially on a routine basis since so many pages may be added to your website throughout the course of a year or quarter.
Conclusion
There are a variety of tools to help automate the SEO audit process, including SiteBulb, SEMRush, and Google Search Console. These tools will not only report on the types of issues found on your website but many of them will prioritize the issues so that you're able to tackle them in an efficient way.
Do you have a question about the benefits or components of an SEO audit? We would love to hear from you. Reach out to us at [email protected].