What is B2B Industrial Marketing?
Industrial marketing is marketing for manufacturers and distributors. Companies' internal or outsourced marketing teams develop initiatives to increase sales and establish brand authority. Our content production at 3 Aspens Media helps fuel such initiatives. But we also know a thing or two about marketing best practices for these industries.
Traditionally, industrial marketing campaigns have focused on print advertising, tradeshows, product catalogs and product demonstrations. Yet, the continued growth of ecommerce has caused major disruption in industrial operations, especially for distributors.
Whereas small and dedicated distributors were once the go-to source for their customers' needs, today larger national brands are vying for that customer spend. In some cases, manufacturers bypass distributors and sell directly to customers online.
This is causing major shifts in distributors and manufacturers' marketing strategies, as they're now required to have a stronger online presence to remain competitive and appeal to customers.
Great service is no longer enough.
And print ads and product catalogs don't satisfy customers' thirst for information. Customers expect digital resources such as blog articles, product reviews, company reviews and testimonials, white papers/ebooks and case studies to help them make better purchasing decisions.
They also expect a strong social media presence. Social media allows buyers and sellers to communicate and build trust in real-time, asking and answering questions related to products and services.
This complexity often challenges marketers who are more familiar with traditional sales and marketing tactics, which historically focused on product features alone.
Today, successfully marketing any product or service requires a customer-centric approach that focuses more on helping solve problems and less on selling.
Table of Contents
Is an Industrial Marketing Strategy Necessary in Today's Distribution Industry?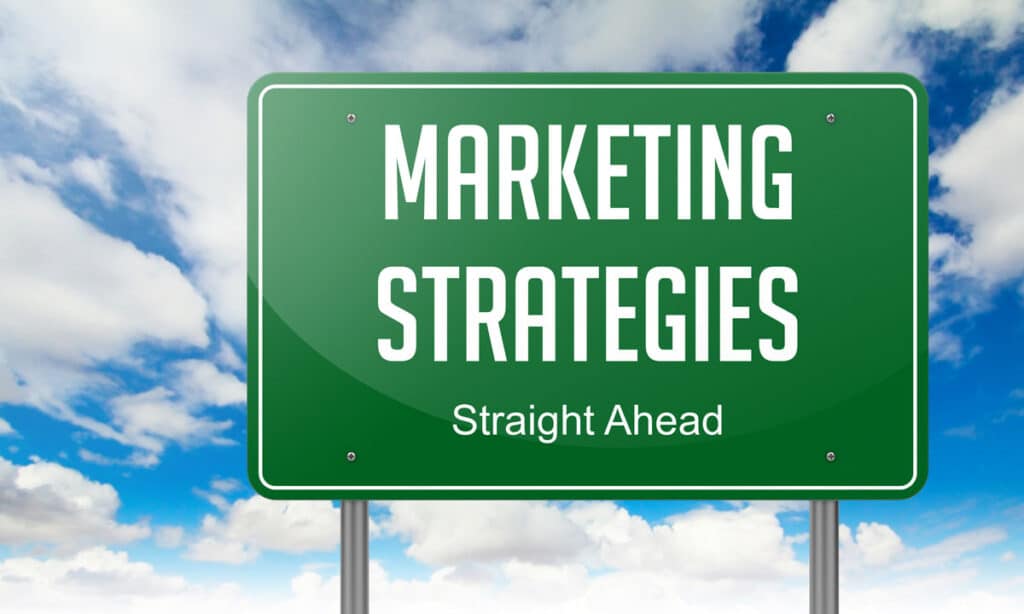 If your company wants to elevate its value proposition and focus on more than just order-taking, industrial marketing is critical to its health and growth potential. Industrial buyers seek extensive technical knowledge, expert support and world-class customer service.
Content is a major player.
One way to meet that demand is to create, publish and distribute the right content for the right buyer at the right time. You can achieve this through email marketing, supplier spotlights, product features, leave-behinds, ebooks, case studies, white papers and blog articles that offer solutions and advice for customers' most common challenges.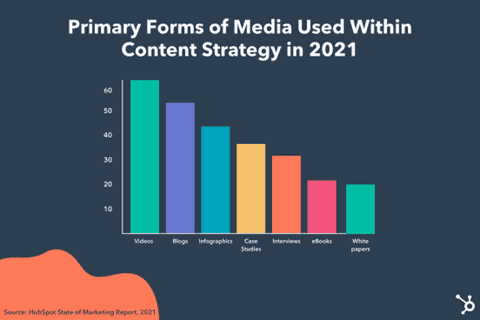 For proof that content is necessary for marketing your business, consider these statistics:
54% of decision-makers say they spend more than one hour per week reading and reviewing thought-leadership content (Hubspot).
Blogs increase indexed pages by more than 400% and earn more site visitors and views (Marketing Insider Group).
71% of content professionals say content marketing has become more important to their organizations over the last year (Content Marketing Institute).
Many distributors and suppliers start with the best intentions and immediately begin creating content but fail to create an action plan for moving forward.
The problem for many small to mid-size businesses is that it's difficult to maintain a consistent content calendar. A significant amount of time is required to produce high-quality content that speaks to the customers' needs.
Many distributors and suppliers start with the best intentions and immediately begin creating content but fail to create an action plan for moving forward. Many companies admit they will outsource content creation but overlook the editorial planning and distribution of that content.
Here's why that matters:
Typically, a company's internal marketing team wears many hats. They are involved in several aspects of the business including sales, customer service and project management. They often get sidetracked by supposedly more urgent business needs.
Next thing you know, they haven't published a blog or sent an email in months, and they are no longer top of mind with their prospective buyers.
What are your first thoughts when you research a company and the website appears dormant and untouched for months, if not years?
Consistency builds trust, and customers value consistency as much as they value their industrial suppliers' expertise and problem-solving capabilities.
Outsourcing these content initiatives to professionals well-versed in your industry can alleviate stress and allow you to focus on other areas of the business that need attention. Additionally, hiring an agency that understands your unique industry will save you time and help you get the most bang for your buck.
However, not all content firms can support distributors' and manufacturers' very niche requirements.
In fact, according to Content Marketing Institute's 2022 Benchmarks, Budgets and Trend Report, 65% of organizations said finding content outsourcing partners with adequate topical experience was among their top 5 challenges. So, be sure to outsource responsibly!
What Is Industrial Market Research, and Where Do Distributors Start?
Marketing industrial products and services requires a specific and tailored approach. There's no one-size-fits-all for your customers or your content. Imagine your salesperson walking into a customer location and trying to sell the wrong bolt for an infrastructure project or the wrong respirator to an automotive refinisher. Your sales rep would be quickly asked to leave while their business card would get tossed in the closest trash bin.
It's the same with marketing online.
The best marketing content is created by carefully researching the target audience and market, knowing who the decision-makers are, understanding the end-users needs and then delivering the goods — clearly and factually.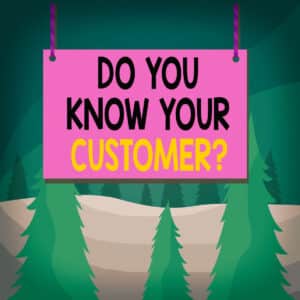 Market Research Tips for B2B
Industrial market research is the process of obtaining, analyzing and reporting data to use in your company's marketing strategies for goods and services. Industrial market research relies more on data than a hunch and requires extensive research. The methods used in traditional consumer marketing don't always translate to the industrial buyer.
Compared to consumer markets that sell to one demographic or market segment, the industrial market is less homogenous and often niche with complex products and services. Industrial market research relies on industry experience, application-based knowledge and structured yet personal interviews to understand the buyer and their specific needs.
Compared to traditional business-to-consumer marketing styles, industrial B2B marketing is more complex because it requires:
A longer buying cycle and deeper, more trusted relationships.
More stakeholders be considered in the decision-making process.
More complex channels (i.e., manufacturers to distributors, wholesale to distributors and direct to end-user).
Diverse product offerings for multiple applications and industries.
Longer purchasing contracts.
Purchases that are process and logistics-driven rather than emotionally driven.
This makes it critical that research is not only performed but performed by someone who understands industrial distribution and the supply chain. Interviews are an exceptional way to understand the buyer's journey and identify customer needs and expectations; insights you can use to create better marketing plans and product offerings.
Industrial customers are more likely to buy from companies that understand their language, processes and terminology. If you want to reach your audience, you need to speak their language. This is why industrial market research is critical to the success of your marketing initiatives.
Industrial market research should focus on the following tactics:
Using data to understand your ideal buyer better.
Extensive product and market research.
Exploring the selling activities of the company.
In-depth customer and partner interviews.
To learn:
Who key decision-makers are.
Where customers go to seek out information online.
How to create your persona stories to guide content creation.
How to get the most out of your distribution channels.
⬇️ Create Your B2B Buyer Personas with Our Template
Speak to your sales team.
Your sales team is your direct link to your customers. Not only do sales reps provide boots-on-the-ground insights into your operational needs, but they are also a wealth of high-quality information about customer needs and wants. Invite customer-facing staff to share their experiences and offer suggestions for fresh, new content. Examples of helpful content from your sales team include:
Top customer questions about products and services
How-tos, including product and application advice
Industry trends
Customer success stories and case studies 
Take it one step further:
You can use the information you gather from research and interviews to develop a content strategy for your business that answers your buyers' burning questions about products or production bottlenecks.
Start by thinking of the big picture and then break that picture up into smaller components. For instance, maybe market research combined with customer interviews indicates a need for content that helps customers stay productive while cutting costs. That could be the overarching concept for the quarter, which enables you to build out a content plan with blog articles, emails and promotions centered on lean management and improving operational efficiency.
Beyond information gathering, industrial market research affords industrial marketers the opportunity to monitor marketing performance and adjust strategies according to changing market conditions and customer expectations.
A Multichannel Approach
Don't limit your reach to just your blog. Buyers want to interact with you across channels, and that includes your marketing content. Look for ways to connect with your audience both online and offline, as you nurture leads and pull them deeper into the funnel.
Related: A Content-First Strategy for Website Redesign Projects
Here are some examples:
Getting Published in a Trade Magazine or Industry Publication
In the industrial marketing space, companies that invest in content that enables them to get in front of their buyers and position them as thought leaders in their respective industries are seeing success.
One way to accomplish this is through contributed articles in well-respected industry publications. Contributed guest posts can be very helpful in increasing exposure, but there are a few rules of thumb to follow:
Don't be self-promotional.
Keep articles between 500-750 words for conciseness.
Provide insight and solutions for your customers' biggest challenges.
Inform, don't sell.
Once you have a specific pitch for a topic, reach out to the editors at publications where you would like your article published. Outline your credentials and provide a synopsis of your article idea. Follow up and don't fear rejection. Keep going until you find an editor willing to embrace your idea. It takes time to develop relationships with publishers in the industry, and content firms with industry experience can be great resources to connect you with these opportunities.
Using SEO to Drive Engagement with Industrial Buyers

One of the secrets behind great content marketing is keyword research and on-page search engine optimization (SEO). These data-driven techniques help to identify the keywords and phrases your audience is using when searching for information on solutions, products or services.
And that means when people are searching via Google for answers to questions you can answer, your site shows up in the results.
Recommendations to optimize blogs for search include:
Include keyword research and competitive research in your writing process.
Add your target keyword phrases in critical places.
Include synonyms for your target keywords in your blog post.
Optimize page speed.
Add media (images, videos or audio).
Write alt tags for your images and optimize your images' file names.
Link to related pages on your website.
Once you identify this information, you can craft and optimize content so it is easily discovered on search engines like Google. When your content (blog articles, webpages, etc.) is optimized for search, it shows search engines you are a trusted source of information for the topics your audience is searching for. Without optimization, your great content could get lost in pages of search results.
Related: 7 Ways to Optimize Your Blog Posts for SEO
Why Investing in Leave Behinds is Still Effective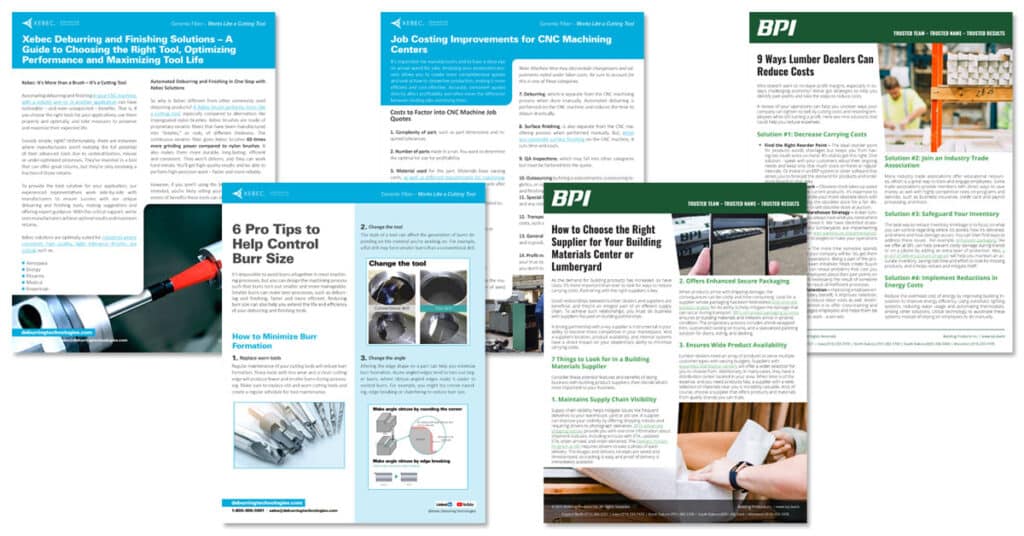 While online marketing is trending, successful industrial marketers aren't forgetting about tried-and-true sales and marketing tactics that remain effective such as brochures and leave-behinds. These printed collateral can be very effective for boots-on-the-ground salespeople who like to have information in hand to answer customer questions or provide technical specs for products or applications.
If you're already producing digital content, creating such leave-behinds can be straightforward, using that digital content as a resource. Including leave-behinds in your content strategy will amplify your efforts.
Sales Sheets contain technical information about a product or service designed to offer detailed descriptions of features, benefits, specifications and limitations.
Brochures often have more information than a sales sheet but are easier to read and understand than technical sales sheets and offer additional information about your brand.
While digital media has quickly become table stakes for many organizations, traditional printed media remains an effective way to leave a good impression with potential partnerships and stay top-of-mind after you leave.
Discovering New Ways to Engage with Customers
Another time-tested industrial marketing tactic is attending tradeshows, but social distancing restrictions during the pandemic made in-person events impossible. Out of necessity, many marketers sought out alternatives for live events and found webinars and podcasts effective in engaging with partners and prospective buyers.
As restrictions have eased, the popularity of hybrid marketing models consisting of in-person events, webinars and podcasts has increased.
30% of Content Marketing Institute survey respondents said their investment in hybrid events is expected to increase and another 40% of marketers plan to increase investments in these areas. (Hubspot, 2022)
Pro Tip: Limit webinars to about 30 minutes and provide time for a question-and-answer (Q&A) segment. Similar to a tradeshow, these options require some planning and promoting to be successful. To extend your reach outside of your regular contacts, consider promoting podcasts or webinars through social media and emails.
How Industrial Distributors Can Successfully Sell Industrial Products Online
The sale lifecycle for industrial markets is often longer due to the complex nature of the products, the quantity and price of items, as well as the level of trust that must be developed before a sale is complete.
Selling industrial products online requires marketing strategies that consider the buyer's needs, the applications in which the products will be used, as well as extensive product support. Rather than a singular focus on selling, companies experience better results when they focus on the benefit to the customer. There's no better place to do this than the product description.
How to Write Better Product Descriptions: Typical Sales Copy Vs. Customer-Focused Sales Copy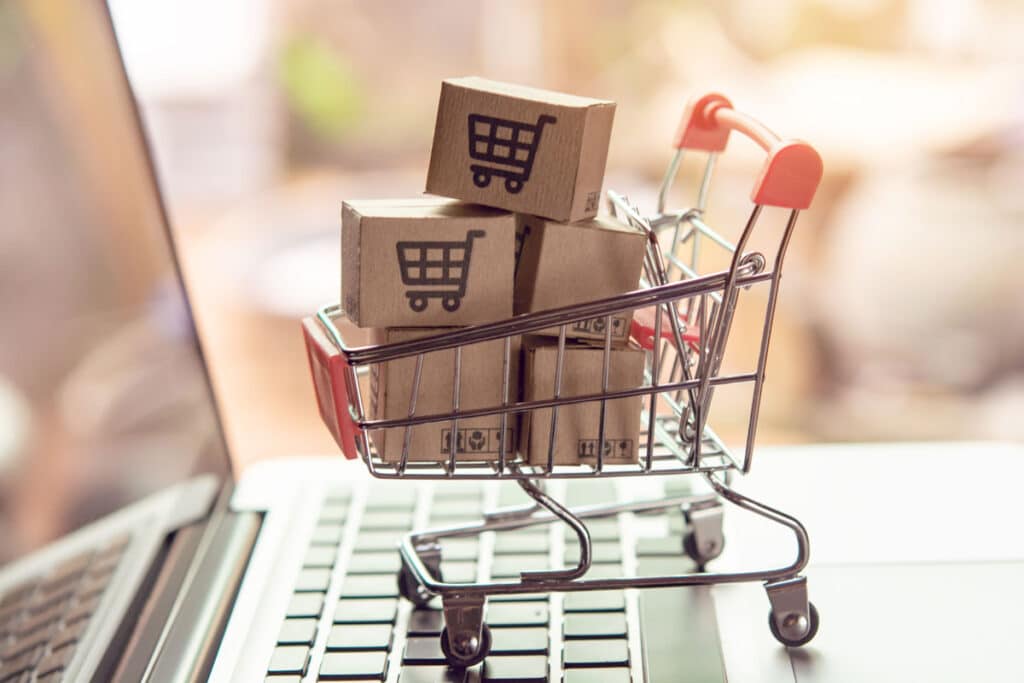 Poor product descriptions could be hurting your industrial business, doing more harm than good. According to a Nielsen Norman Group study, roughly 20% of ecommerce purchase failures are potentially due to missing or unclear product descriptions. There's no excuse for missing out on a sale because of a poorly worded product description.
Many marketers make a common mistake when writing product descriptions: They focus solely on describing the product. Of course, there should be information on the features that make a product unique and appropriate, but successful marketing goes beyond the product.
What's in it for me?
That's really what your customers want to know. They want to know how your product will solve their problems.
For industrial products, product copy should relay all the important features of a product, such as specifications, quantity, size, material, etc. But it should also tell customers how your product will HELP them.
Check out the infographic below and see if you can spot the differences. Which product would you feel more comfortable purchasing?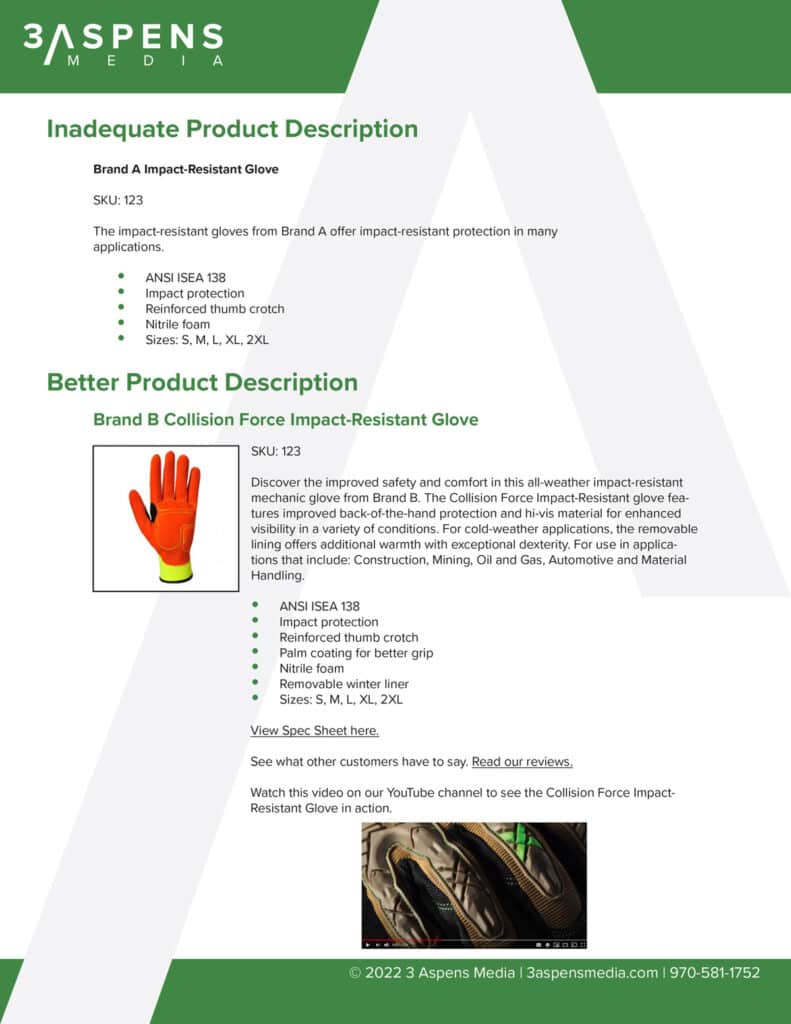 Here are some ways you can create product descriptions that increase sales and engagement with your website:
Focus on your ideal buyer (Remember those buyer personas?).
Tell prospective buyers about the benefits they will experience with the product.
Include information that pertains to specific applications in descriptions.
Use sub-headers and bullets to make text scannable.
Use images and videos to provide visual representations.
Include customer reviews to establish trust and social proof.
Use social icons to promote social sharing.
Utilize B2B ecommerce functionality that is easy to navigate with features such as:

Different pricing levels
Build-to-order capability
Support for Request for Quote (RFQs)
Ability to accept and save purchase orders (P.O.)
Billing to existing corporate accounts
Remember, selling industrial products online is not meant to replace your existing channels of distribution. It's meant to enhance your offerings and provide buyers with a variety of purchasing options that best suit their needs.
With today's busy schedules, buyers are looking for flexibility in their purchasing. They want to have the option to speak to their representative or research online. Additionally, they appreciate the flexibility of being able to create a P.O. on their schedule — day or night.
Top Challenges Facing Industrial Marketers and Their Teams
Marketers in the industrial space tend to wear many hats and struggle to develop cohesive marketing plans that target both ecommerce and digital marketing needs, as well as those required in traditional marketing. In addition, industrial marketing presents unique challenges compared to businesses that market directly to consumers.
Among those challenges are understanding customer needs, establishing clear expectations, using consistent performance metrics to track and analyze data, creating quality content and involving the entire team in marketing initiatives. This can be overwhelming, especially if you are only one person or a small team.
To execute your marketing initiatives, you can do any of the following:
Utilize your existing team to plan and execute sales and industrial marketing strategies.
Hire designated marketing staff.
Outsource content production and/or marketing needs.
Partner with a content agency well-versed in industrial marketing.
Another challenge facing industrial marketers is creating a working dialogue with the sales team. Historically, sales and marketing tend to butt heads and fail to align their goals and strategies. The sales team is expected to generate leads and sales. They know their customers best and are often suspicious of unfamiliar marketing tactics. There is also a fear of being replaced by online sales.
To solve this, both teams must have an open and honest conversation. Sales and marketing teams must get on the same page and start collaborating.
What are the goals of each department?
How will data be gathered, reported and shared?
How are results (revenue, leads, click-throughs, subscribers, etc.) measured?
What is defined as a win?
Related: The Insider's Guide to Content Marketing for Your Business
Once there is a better understanding of the goals and responsibilities of each department, it will be easier to work together to achieve those goals. Assure sales professionals that ecommerce, online marketing and content marketing are not meant to replace their important roles, but rather enhance them with customer-focused tools and support.
Perhaps the biggest challenge is figuring out how to make your business stand out from the other competitors online. One way companies are doing this is through user-focused content. Just like your sales rep is ready to answer any questions your customer may have about a product or service, your online presence must do the same.
Industrial marketing must engage your customers in person and online. That content must draw customers to your website, show off your unique expertise, offer advice that goes beyond the product and reflect your offline value proposition online, all while guiding customers through the shopping process.
All these efforts will fall flat if marketers ignore the data. Data can be gleaned from interactions with your content to track your customer's journey, from the point of initial interest to the final purchase.
By using data, marketers can identify what strategies are working and which ones aren't. Just remember, strategies must adapt to changing market conditions and customer feedback.
Marketing your industrial business through content and other online initiatives is never a one-and-done process. It's a virtual dance with your customers and you're always learning new ways to engage and dazzle them on their terms.
Need help with your industrial marketing plans? Partner with 3 Aspens Media to develop expertly designed content that drives engagement with your customers.
Give us a call at 970-581-1752 or email us at [email protected].