Everyday people watch 1 billion hours of video on YouTube worldwide. Five hundred hours of video is uploaded to YouTube every minute worldwide. According to a Buffer study in 2019, 62% of businesses use YouTube as a channel to post video content.

By now, most B2B companies have the creation and distribution of video well-established in their marketing plans. You've hired an external production team or have invested internally in equipment and are regularly producing video content. You are likely posting that video content on your website, sharing on your social channels and uploading to your YouTube channel. Additionally, with the rise in popularity of podcasting, you may be sharing videocasts of your podcast episodes to YouTube.

If you are allotting an increasing amount of your budget to video and distributing that content on YouTube, make sure to follow best practices to optimize your videos for search. Remember that YouTube is the second largest search engine after Google (and owned by Google too)! It is critical to include SEO into your video creation process. We often see SEO overlooked — so we've created a YouTube Video Optimization checklist to build into your process.
1. Do Keyword Research
Ideally the video content you're creating is part of a keyword-informed content strategy. In that case, you likely have keyword targets documented – so use those. If that is not the case, take even 15 minutes before you start uploading your videos to YouTube to check keyword volume for the video's primary topic and brainstorm variations. Just like with website SEO, well-established and popular YouTube channels are more likely to rank for high-volume search phrases, so consider long-tail variations for your video's target attributes/keyphrase.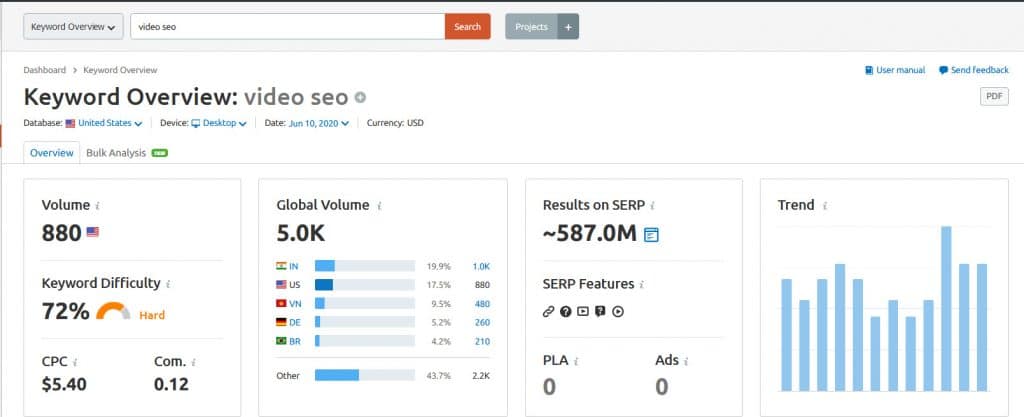 2. Include Your Target Keyphrase in the Video File Name
YouTube's algorithm processes multiple data related to your video, including the filename of the video itself. So instead of uploading a video with a generic filename like, "promo-video.mp4", include your keyword phrase in the filename such as, "best-bike-repair-shop-in-boulder.mp4".
3. Optimize Your Video Title
Using the keyword research you completed in Step 1, make sure you place the target keyword phrase as close as possible to the front of your video's title. Of course, there is a balancing act with including phrases that tend to increase click-through-rates for videos, such as: How To, Tutorial and Easy. The maximum number of characters for a YouTube video is currently 100 but truncation starts at 70 characters – so be brief, keyword-rich and catchy.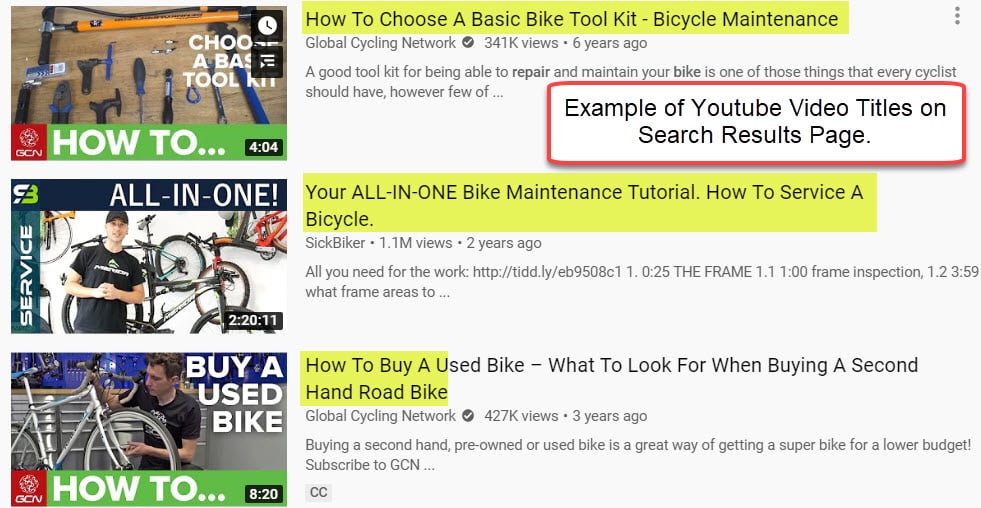 4. Optimize Your Video Description
Your video description has two primary audiences: a searcher and YouTube itself. YouTube allows a maximum of 5000 characters in the description field so you can go deep but make sure that the first few lines of your description (~150 characters) – is keyword-rich and gives the critical synopsis of your video. That 150 characters is what shows up on the search results page.

What might you include after those 150 characters in the below the fold section? Of course, you can include other key information about the video itself. Beyond that, consider creating a template of company-specific information to use on all your videos such as a link to your website, a list of your social channels with links and a link to a related product. Don't go overboard. Just include additional, relevant information that a user might find helpful if they want to learn more about your company, your products and services.
5. Create a Custom Thumbnail for Your Video
YouTube is a visual platform so make sure you invest the time to create an eye-catching video thumbnail that will stand out from the crowd. A video thumbnail is the small image that appears in search.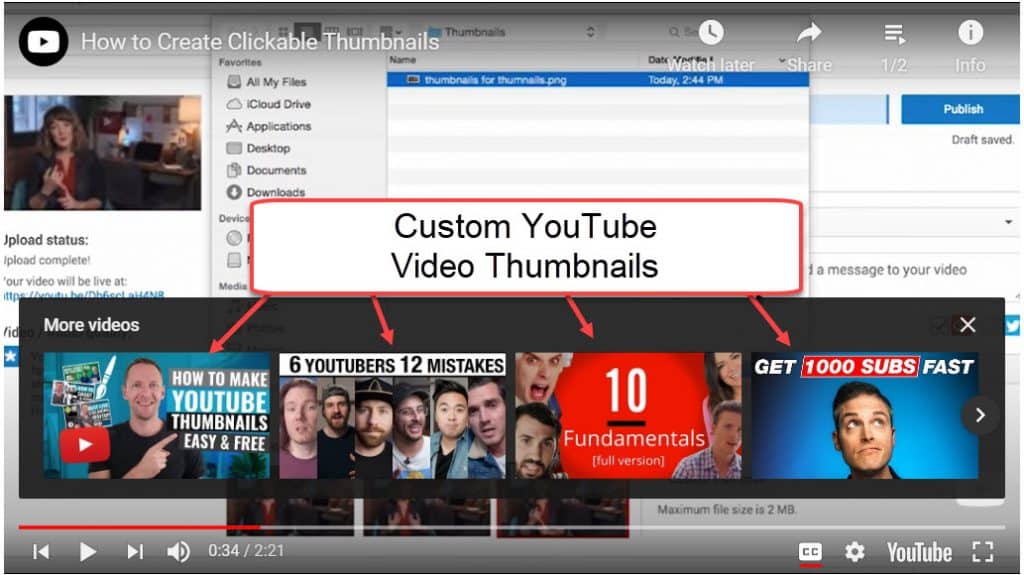 By default, YouTube will pull a few still images from your video to choose from — but a custom thumbnail with the following attributes will have a much better chance at getting clicked:
A clear, high resolution image: 1280×720 pixels or higher.
A close-up image with minimal text overlay. If you're going to use text, make it big and bold.
YouTube recommends choosing an "intriguing" image for use in your video's custom video thumbnail. That leaves room for creativity but remember images with a human included usually attract more attention.
If you have a graphic designer on your team, make sure to tap into their skills for creating custom thumbnails for your videos. If not, there are lots of tools to help you with this critical step of YouTube video optimization, such as Canva and Snappa.
6. Add Video Tags
Include keywords and phrases that are most descriptive of your video. YouTube doesn't give a recommended number of tags but most videos include 5-8 tags so use those phrases from your keyword research from Step 1 in a natural way.
7. Add a Transcript for Subtitles
Add your own transcript, specifically an ".srt file" when you upload your video. YouTube does an increasingly accurate job by default but for a very small spend, you can use a service like, Rev to create captions for your videos. YouTube uses this data source to additionally glean the meaning of your video so it is well worth the investment.
8. Include Cards and End Screens
Cards and end screens are tools you can create directly within YouTube to encourage people to take additional actions like watching more of your videos or taking a poll. Cards can be placed anywhere in the timeline of your video. To learn more about cards and end screen, visit YouTube's Creator Academy.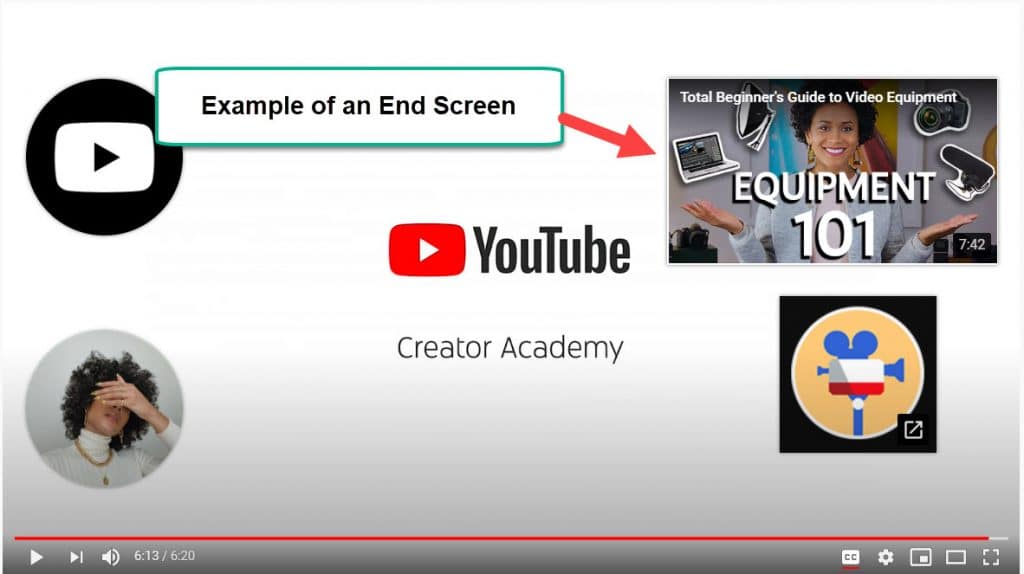 We hope this list becomes part of your video creation process. If you have any questions or comments, please feel free to reach out to us!