Did your team put together a stellar blog, publish it, promote it on social media and watch the traffic roll in? Great! What's next?
Of course, your internal content team or outsourced content partner is working on new content. But what about that stellar blog? Was it a one-and-done project, now set to collect dust?
Hold up! You just passed up a dozen (or more) opportunities.
You can do much more with a single content asset. One blog (or webinar, podcast, whitepaper, etc.) can be repurposed into smaller or larger packages, on other platforms, in different formats and for different audiences, squeezing more value out of the original effort. And then, once that original blog starts collecting dust, you can breathe new life into it with an update, repurposing it yet again. After all, Google responds more favorably when website content is updated regularly.
⚠ Disclaimer: This doesn't mean you copy-paste the original content all over the place. In most cases, you'll want to rework and reword the original to be "like new." We'll talk rules and best practices throughout this guide.
Demand for content is ever-increasing, and people have different preferences for how they consume content. With content repurposing, you can scale content production, diversify your formats and drive further results with your existing resources.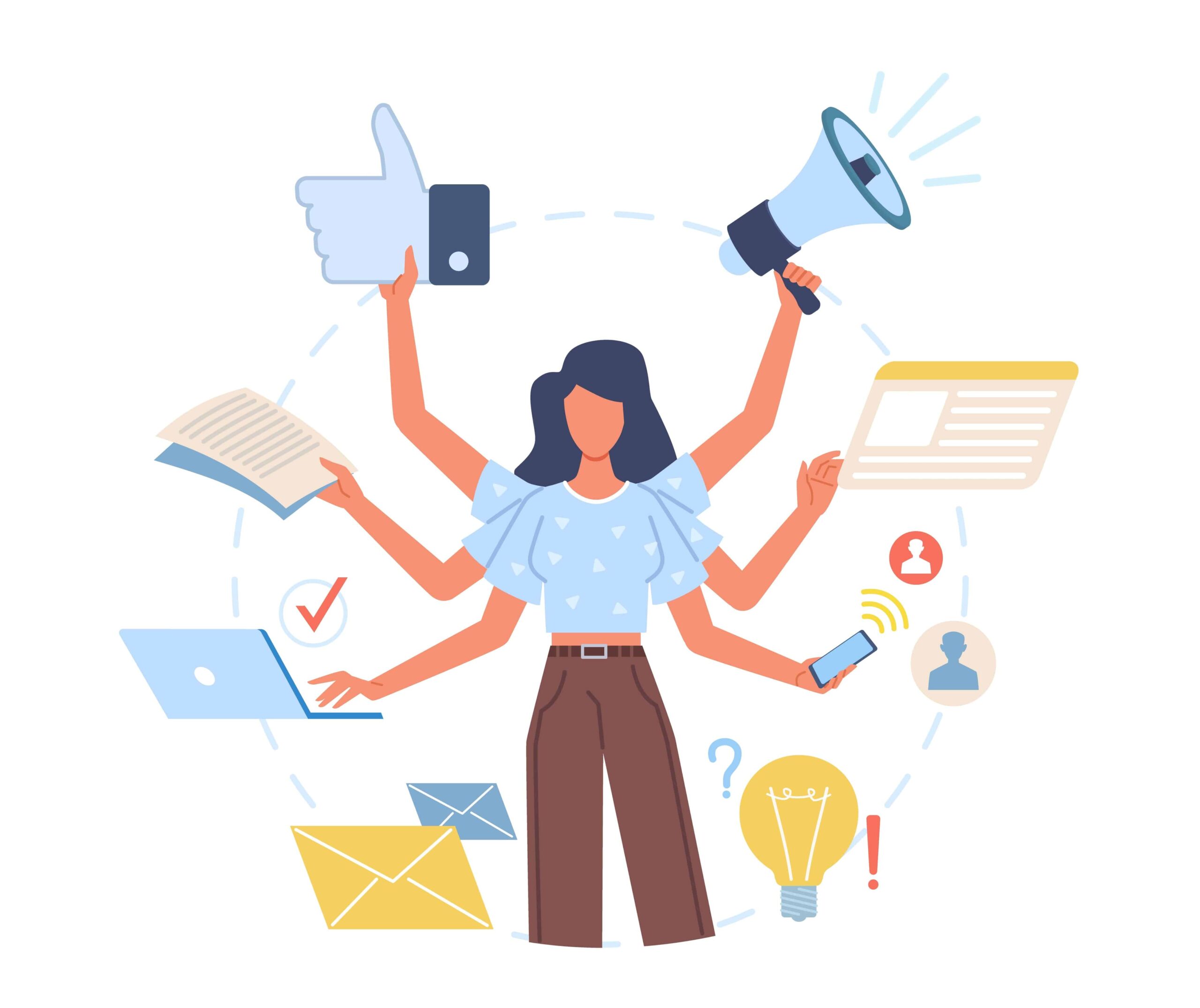 Knowing there's a chance of getting a dozen new content assets out of one, it's worth being strategic about it. With a defined content repurposing strategy and workflow, you'll be more consistent and can seize every opportunity.
What is content repurposing?
Content repurposing is re-using existing content you own in a new or updated way, such as in a new format, through a new medium, in smaller parts from a larger piece or combined with other assets.
What is a content repurposing workflow?
A content repurposing workflow is the start-to-finish process of creating something new or fresh from existing content.
What is a content repurposing strategy?
A content repurposing strategy designates the frequency, objectives and expectations for content repurposing.
What are the benefits of a content repurposing workflow?
A defined workflow for repurposing content is repeatable, saving you time because you don't need to redefine it each time. You can also build on and adjust your workflow as you learn what's most effective.
Step-by-Step Guide to Creating a Content Repurposing Workflow & Strategy
Kick off your repurposing strategy by fully analyzing existing content and resources, defining your goals and determining the ideal topics and formats to focus on, then outlining the workflow for transforming existing content into something "new."
Step 1: Audit Your Content
Audit your digital content using a dedicated crawling tool, such as Screaming Frog or Site Bulb, or use the functionality within tools like SemRush or Ahrefs. Include written content, such as blogs and landing pages, content you've contributed to other sites and publications, and other content such as audio, graphics, PDFs and videos.
Add non-digital assets to your content audit, such as printed marketing materials, any relevant sales and product decks, internal documents, etc.
Identify evergreen content, which is content that will continue to provide value so long as it's updated regularly.
Identify content with common themes and create theme buckets to keep track of those assets for future combinations, campaigns, etc. Learn more about the finer details of this process in this great comprehensive article from Semrush.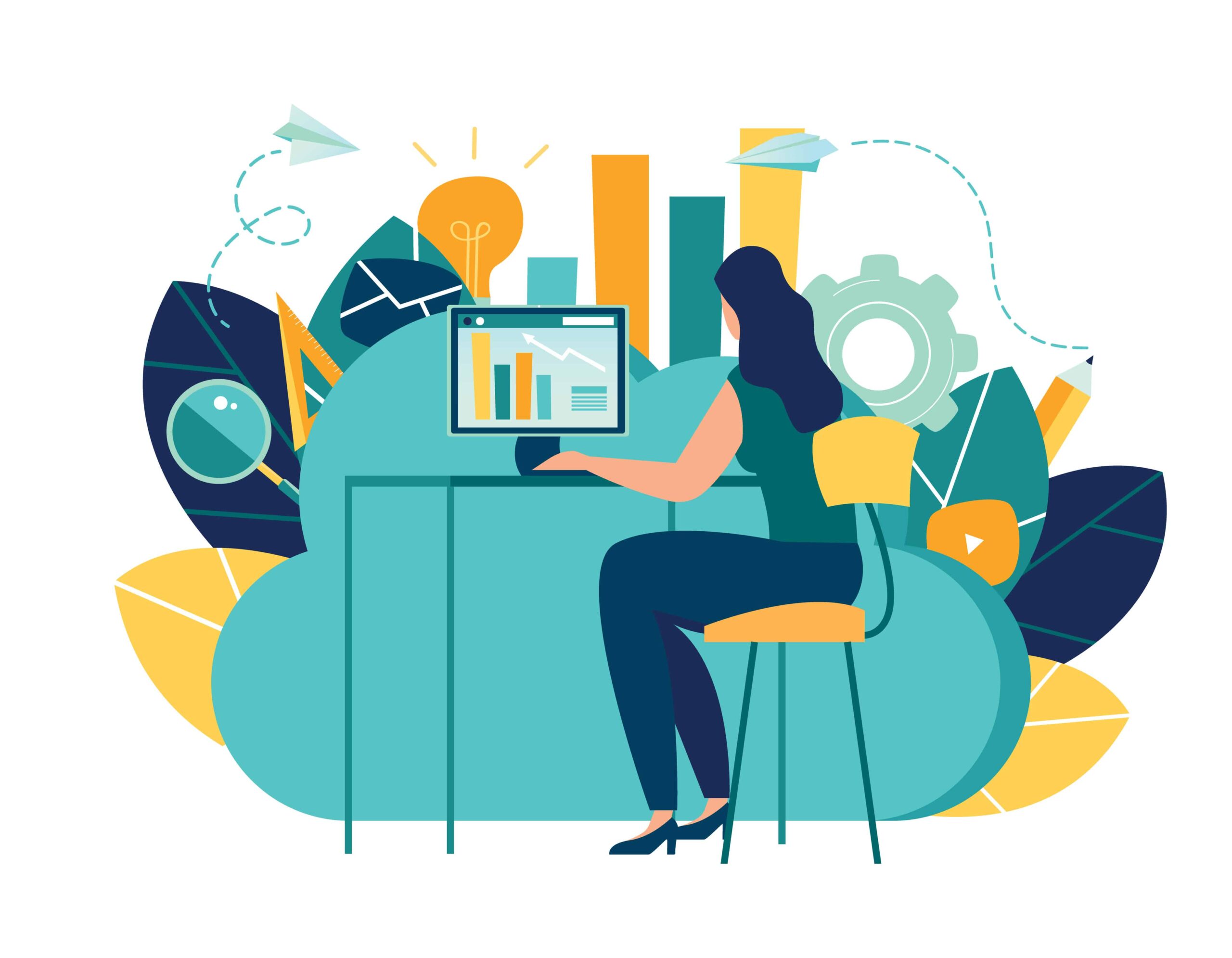 Step 2: Analyze Your Content's Performance
Pull analytics on your digital content to gauge performance and identify your top performers, what channels drive that performance and what topics they cover. Use a tool like Google Analytics.
Assess the performance of other content assets that aren't tracked, such as assets shared via direct email, in meetings, on sales calls, at conferences, etc.
Decide whether certain content assets have the potential to perform very well in search, such as in positions five to ten.
Step 3: Create a Content Repurposing Plan 
Define goals for each type of repurposed content asset.
Decide on ideal channels for each type of repurposed content asset.
Plan marketing and distribution for each type of repurposed content.
Create a plan for integrating content updates as part of your repurposing strategy.
Develop a plan for evaluating the performance of repurposed content assets.
Step 4: Outline Workflow for Creating "New" Content
Your workflow should answer the following questions for individuals involved in the process:
How will you first identify content to repurpose?
What is the goal of each repurpose?
What resources will you use, such as writers, designers and tools for repurposing content?
How much does the original content need to be reworked for the new format or channel?
What are your best practices for reformatting, updating or adjusting content for each repurpose?
How will you market and distribute the repurposed content?
Content Ideas for Your Repurposing Workflow
There are probably more than 100 ways to repurpose content. But what does it look like to actually take one piece of content and transform it into another asset?
Blog Posts from Webinars, Videos, Podcasts and More
You have several options for repurposing webinars or audiovisual content into blog posts. For any effort, transcribe the audio so it's easier to create written content. For example, let's say you created a video, Everything You Need to Know about Pine Martens.
Sample introductory clip from hypothetical video: Everything You Need to Know about Pine Martens.
Here are seven ways to use that video for blog content:
Clean up the transcript and publish it as-is with the video embedded on the page.
Write a 500- to-800-word summary blog and embed the video on the page or gate access to it behind a short registration form.
Create an "Ultimate Guide" blog with all the most important information.
Create multiple blogs covering various topics from the video, such as "All About Pine Marten Habitats."
If the video is from a live webinar, write a post-event blog that highlights participation, covers intriguing Q&As from the live experience and invites the reader to the next event.
Create an FAQ blog that answers common questions using facts from the video.
If you only have resources to craft one quick blog, tease out a topic that stands out as critical, such as "Why You Shouldn't Keep a Pine Marten as a Pet."
You can use these same strategies to repurpose webinars, podcasts and other audiovisual assets.
⏪Reverse it: Repurpose a blog or series of blogs into audio or video content. That could be anything from a short video about one fact to an hour-long podcast or webinar.
Social Posts from Blog Posts (or anything for that matter)
You can repurpose blog content into social posts, such as a series of tips or facts. Social media platforms are perfect for re-using existing content because they get your message in front of more people, extending your efforts and reach. And you can drive traffic back to your site with a link to the original piece.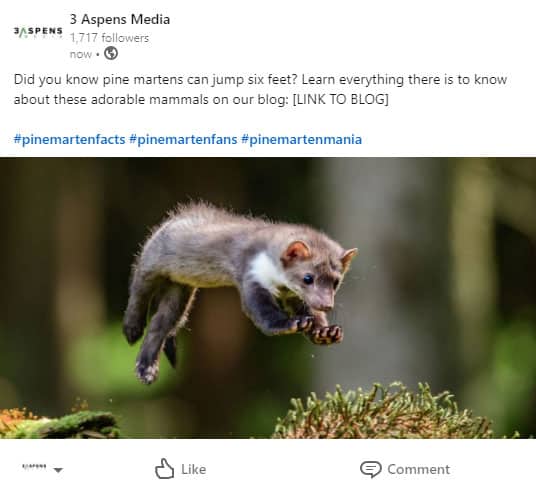 ⏪Reverse it: Turn a social campaign into blog post (or infographic, video, etc.).
eBooks or Whitepapers from Multiple Related Blogs
You can combine multiple blog posts with similar themes into an ebook or whitepaper with a few adjustments, like a new introduction, transitions and a thoughtful conclusion. For example, a software partner with several blogs about one type of software can combine them into a guide-type ebook.
In the case of our pine marten example, you can take your pine marten blog series and turn it into an ebook.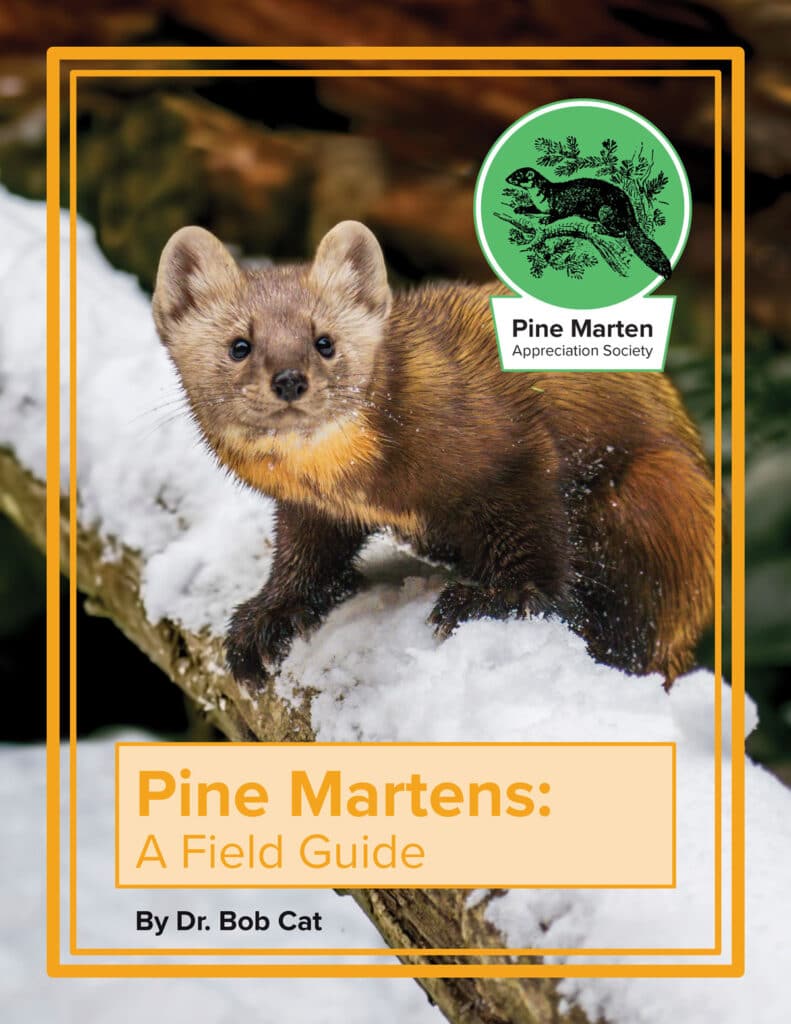 ⏪Reverse it: Break up a whitepaper or ebook into multiple blogs.
External Guest Posts from Owned Blog Posts
If you have an intriguing blog relevant to your market, consider reworking it for an industry publication. Such articles are guest posts and typically allow for an author bio and a link to your website. Many publications prefer original content, so be sure to rework the article and adjust the content to fit the publication and speak to its audience.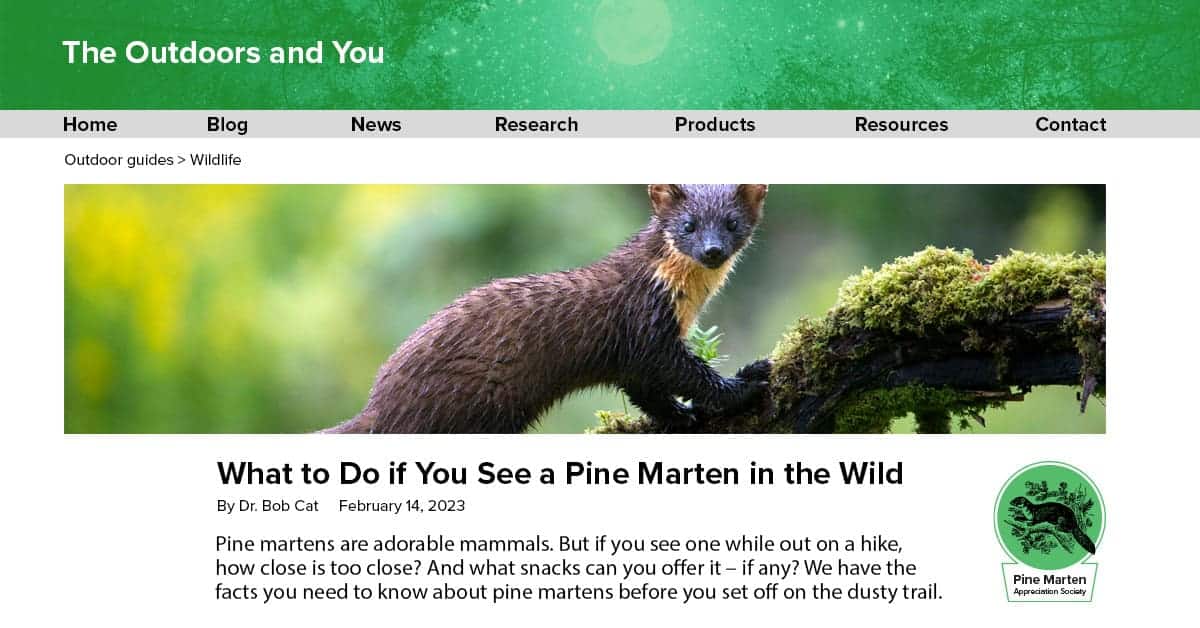 ⏪Reverse it: If you started with a contributed guest post, you can either rework it to be original on your blog or make a short summary blog that links to your contributed article.
Infographics from Written and Audio/Visual Content
Many content types can be repurposed into infographics, especially content with lists, steps or statistics. Infographics are engaging and easy to share, increase exposure and broaden your audience. You can use those infographics within content and on social media to drive traffic to your site.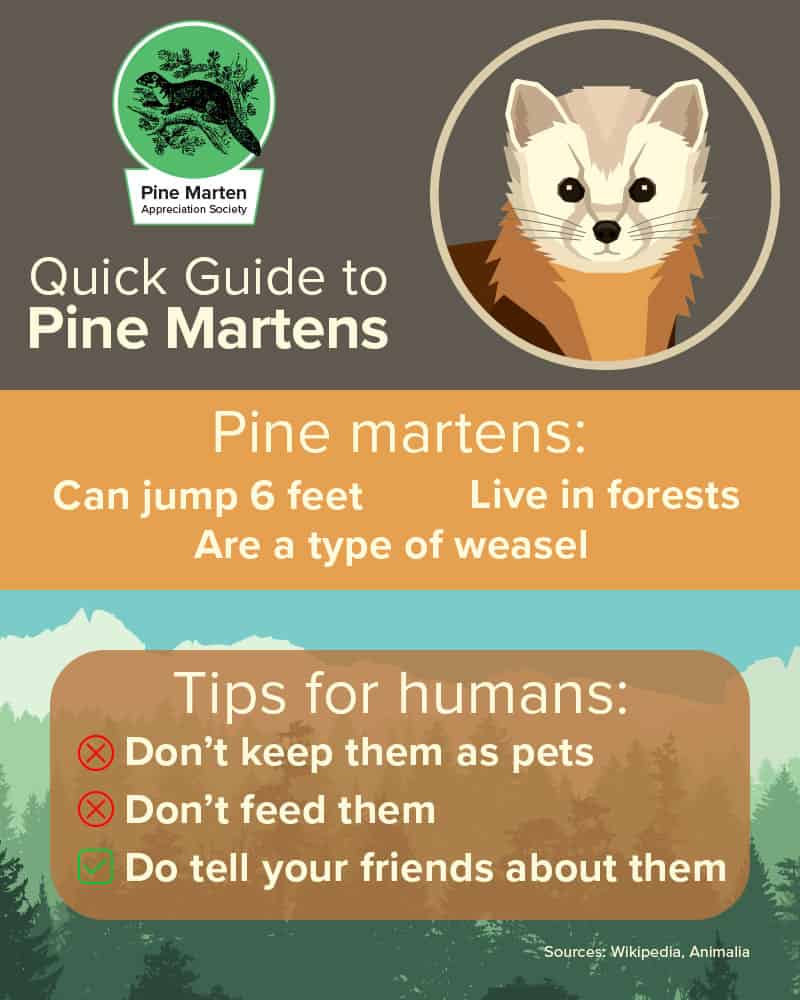 ⏪Reverse it: If you started with an infographic, don't stop there. The infographic likely tells a story you can expound in a blog, newsletter, video, webinar, etc.
Fresh Content from Oldie-but-Goodies
Content updates should be part of your repurposing strategy. Bring old content back to life by:
Adding new statistics and information.
Connect it with new assets you've created since it was published.
Using SEO research to re-optimize it for search.
Adding more examples where relevant.
Adding or building out lists and frameworks from the content.
Making it more succinct where needed.
Interviewing a subject matter expert to further inform the content.
Making the content more targeted as needed.
Existing Content in Unexpected Places
Beyond marketing content, most businesses have a wealth of resources on-hand. Think internal documents, sales decks, statements of work and product guides. Some of the richest opportunities come from conversations – meetings, sales calls, brainstorming. You can record conversations (with permission, of course!), transcribe them and use them to inform content. For example, if your customer approves, you can turn a conversation with them into a testimonial or case study.
Realizing Content Goals with a Content Repurposing Service
The possibilities go on and on. In a recent team meeting, we did an exercise asking everyone to name as many ways of repurposing content as they could think of. Here's what we came up with:
• Blog posts
• Website content
• Podcast (long or short clips)
• Audio (not podcasts)
• Video (long or short clips)
• Social media posts
• LinkedIn publishing (articles)
• YouTube descriptions
• Technical sheets (products/applications)
• Reports (research-based)
• Online learning/courses
• Books (digital or print)
• Emails
• Flyers (digital or print)/Sales leave-behinds
• Catalogs
• Slide decks
• Infographics
• Case studies
• Testimonials
• Whitepapers
• eBooks
• Profiles (company/employee)
• FAQs
• Q&As
• Data
• Internal communications
• Press releases
• Radio scripts/spots
• Content for local publications/business mags
• Guest posts (digital or print)
• Live events (digital or in-person)
Repurposing content amplifies your message across channels and mediums, helping busy marketers do more with what they already have. After all, you can only churn out so much unique content in a day. With repurposing, you:
Get more value out of a single piece of content.
Give new life to older content.
Extend the reach of your content.
Maximize your investment into the content.
If you'd like more tips on repurposing content or want to partner with 3 Aspens Media to make your written content work harder for you, reach out to us at [email protected].