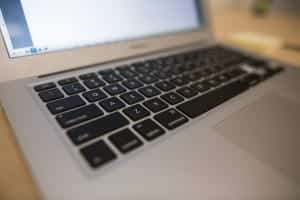 Over the years, I've probably written hundreds of blog posts. But I have no secret stash of blog post ideas that I'm hoarding away. In fact, it's easier than you might think to find inspiration.
Here are 10 places I look at to fill out a content schedule:
1. Customers
Have front-line employees, such as salespeople or the customer service team, submit the questions customers ask most often, and answer them on your blog. Or have a regular meeting with those employees to brainstorm topics that come up frequently in their discussions with customers, and draw inspiration from those. This has the added benefit of getting team buy-in to developing content for your website.
Do you have a great example of how you've helped a client? Write a case study for your website. In addition to sharing a PDF, include a summary in your blog. Have multiple case studies already written? If there are common themes throughout those case studies, write a blog about them. For example, you may find that each of your customers noted what worked best for them when they switched to your ERP technology platform. If that's the case, you could write a blog titled: "5 Best Practices When Switching to a New ERP."
3. Whitepapers
When you have a whitepaper, feature it on your blog. Multiple times. Pull out pieces of data or advice and repurpose it on your website. It will continue to drive traffic to that whitepaper by piquing the interest of your audience on that topic.
4. Conferences
Do you attend conferences or trade shows? They are filled to the brim with inspiration for blogs and other content on your website. Write up a summary of one of the presentations you hear if you think it would be especially interesting to your audience; write a general sentiment blog based on your interactions with other attendees. Take photos and share them on your blog. And don't include everything from your conference experience in one blog. Create multiple posts out of one visit, all with different focus.
5. Fellow Employees
Every employee in your organization has a story to tell; even better, they all have a different take on your customer base and its needs. Ask employees to submit blog posts or interview them about a topic they hold some expertise in. The topic could be best practices in accounts receivable, marketing tips, operations or technical insights, or simply an update on the company's products and services. Introduce your company to your customers through Q&As, and have fun with it! Your customers will appreciate the ability to put faces to the names!
6. Your Boss (unless you are the boss, and in that case, you)
A regular message from the president or CEO of a company is a great way to personalize your company for potential and existing customers. This blog could take several angles: new products or services your company is offering, a recent company event, thoughts on the holiday season, a new training series for customers. For the most part, the opportunity is wide open, but be careful to keep it customer-centric. Don't fill it up with marketing speak. As I've said before on this blog, jargon is not your friend. Keep it real.
7. Content from Around the Web
Find articles on a particular topic of interest and share those from your blog. Don't copy and paste – share the link and a short summary. And add your own analysis. Just be sure you're selecting great content to share. Remember, a blog is not just about getting words on the page. It's about becoming a trusted resource for your customers. And one way to do that is to share other great resources they can benefit from.
8. Survey or Reports
Associations and other organizations and businesses are always coming out with surveys and research results in the form of press releases. Depending on the topic, I Google terms like "business survey" or "content marketing survey" or "contractor survey" when I'm in need of inspiration, and I sift through the news results. Don't reprint the data or analysis in its entirety. Take the time to read through and pull out points of interest for your audience and, again, add your own analysis. And of course be sure the data or analysis is relevant to your customer base or supports your product or service.
9. Current Issues
Depending on your business, you may be able to take a current news story and share your take on your blog. But beware: In most cases, you should avoid politics and religion. Don't alienate, annoy or otherwise turn your customers off. But there's a lot more going on in the world than that. For example, if you're in the heating and air-conditioning industry, and the government is changing efficiency standards for HVAC systems, provide perspective for your customers. How will the change affect them? And what are you doing to make the transition easier? Or perhaps your company is contributing to a relief effort in response to a disaster in the States or overseas. Your blog is a great place to highlight that and encourage customers to support that work.
10. Social Media
Get ideas from other companies' social media channels. See a video from one of your channel partners that would benefit your customers? YouTube makes it easy to share. Twitter is like an interactive RSS Feed. Follow relevant companies to track what's on their minds: What are they sharing? What hits home for them? Use those topics as inspiration. LinkedIn is a great place to gather ideas based on what your connections are sharing.
And when you've finally settled on a content schedule, be sure to share your blogs on social media channels and through your email marketing so that you can make the most of them. Blogging is not like the Field of Dreams: If you write them, they won't necessarily come. Your customers have to know they are there.
---
3 Aspens Media helps businesses develop content plans and write engaging blog posts. Give us a call today or shoot us an email.