Content is key to engagement in a post-pandemic world – no matter your industry. 
For associations and buying groups, it's a primary driver of engagement, membership growth and retention. In fact, the number one reason members do not renew their membership is lack of engagement, according to Marketing General's 2022 Membership Marketing Benchmarking Report. 
Where associations have long relied on in-person events for member engagement, the pandemic changed the equation. In-person events are still extremely valuable, but member expectations have changed. They want their choice of content types to engage with through a variety of channels depending on their needs and preferences. 
How to
Engage Association Members
Today
The Association Engagement Index (AEI) 2022, a global benchmark study that measures the performance, relationship strength and outcome of engagement tactics, found that engagement is no longer a binary choice of virtual vs. in-person. Members and customers want their choice of channels and methods of engagement. Associations must use an omni-channel approach to meet members where they want to interact. The more they facilitate choice, the greater the relationship strength and engagement impact will be. 
The AEI study identified twelve channels of engagement, eight which involve the creation of content.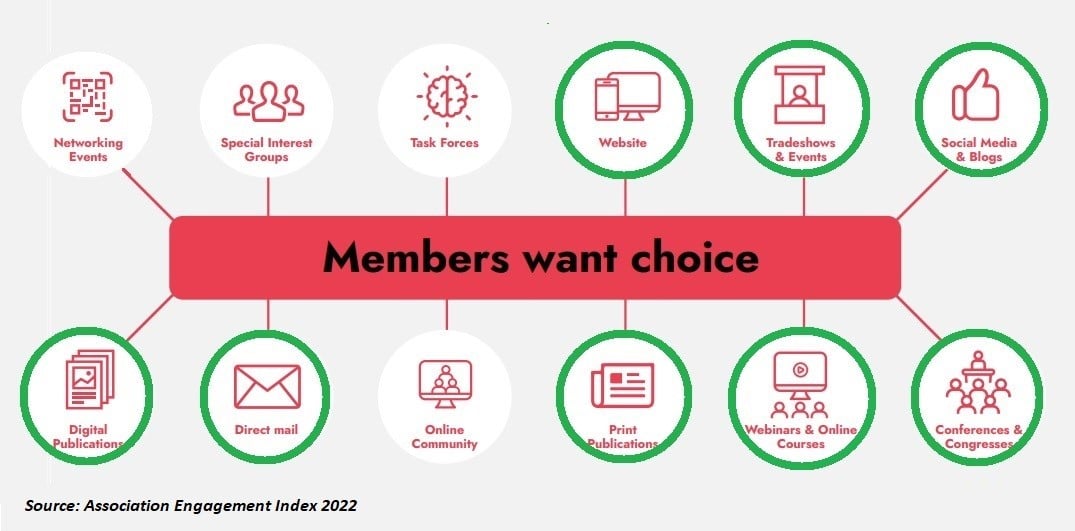 Creating effective content for association marketing, education and events demands a strategic approach to attract and retain a clearly defined audience. Compared to typical B2B companies and organizations, a buying group or association content strategy must be carefully developed as these organizations are structured differently and have unique goals and purposes.  
For example, the AEI study revealed that associations must improve the personalization and customization of their members' and customers' experience and access. So, when determining what type of content to create, it's important to develop a deep understanding of your customers and their personas. This will allow you or your outsourced content agency to create highly personalized content that considers voice, pain points, interests and common questions. 
This is especially important when it comes to leveraging channels that appeal to the younger generation. A member engagement study by Abila found that sixty-two percent of all members join within the first five years of their career. Offering relevant, personalized content via an omni-channel strategy will help you catch prospective members' attention within that window of time.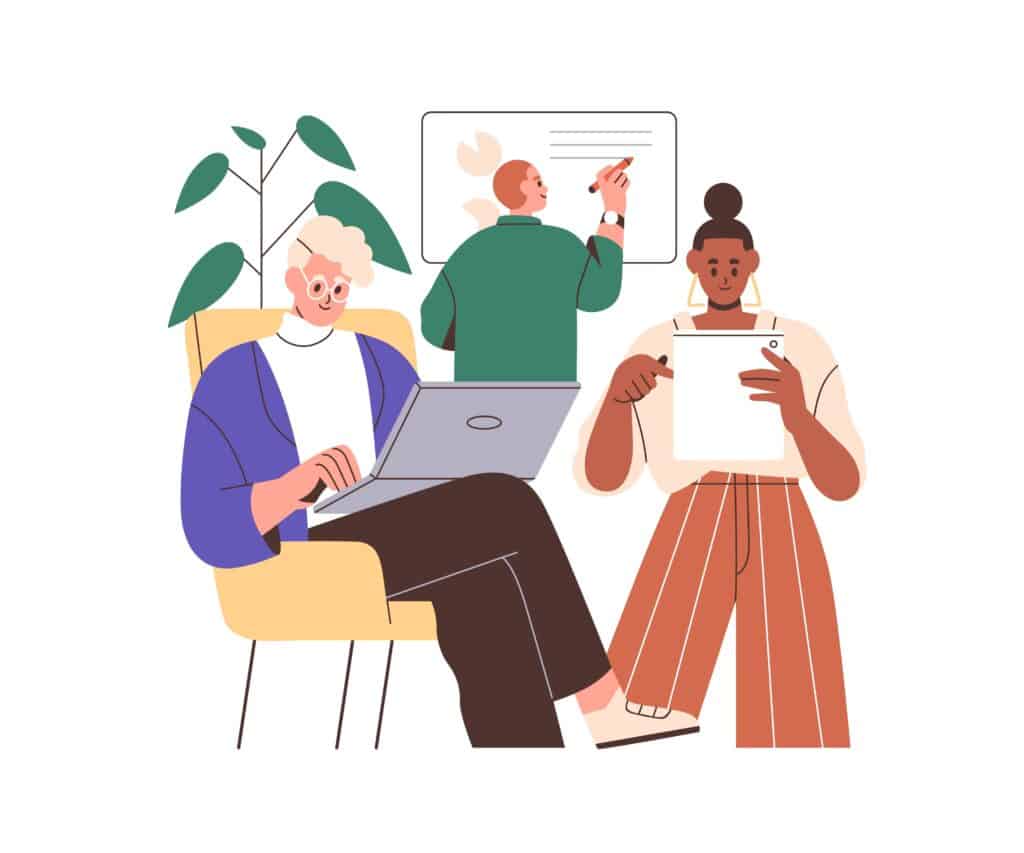 A B2B content agency with expertise in publishing quality, industry-specific content through the right channels can provide significant value for you and your association members. Their efforts can help increase engagement and, importantly, facilitate retention and growth. 
Types of Association Content
1. Website Strategy and Copy
Consider your website a hub for your members. They should be able to navigate it intuitively and find a wealth of information about your organization, member benefits and more.  
A great website starts with a solid foundation of SEO and content strategy. Without either, your website won't deliver the engagement and ROI you are looking for. It will need concise copy that states your purpose clearly and contains the relevant key words to attract and continue to engage your intended audience.  
2. Online Resource Library
Supply your members with a comprehensive library of downloadable items that help them in various aspects of their work and lives, such as industry specifications and safety information, educational pieces, professional development materials, trade show materials, press releases, event details and membership information.  
If this sounds too time-consuming, we get it. A study by Association Advisor found that a major challenge for many associations was a lack of time and/or staffing to produce content. It's worth considering the benefits of hiring an outside agency to help create a rich and easily-accessible online resource library to educate and engage more members.  
Need some association content marketing tips? We've got you covered with our resource library of templates, questionnaires, documents and guides we use to produce great content for our clients. 
3. Blogs
Blogs are a great way to reach prospective members and share topical information about your industry. If the word "blog" scares you, think of it as a digital library that provides helpful answers to common questions, offers insights and recommendations, and shares industry knowledge. An association blog can help your organization by: 
Attracting prospects to join

 

Increasing traffic to your website 

 

Assisting members with industry concerns

 

Engaging existing members 

 

Reinforcing your association's identity 

 

Enhancing your reputation as an industry thought leader 

 
Not sure how to get started? Learn how to start a B2B blog in industrial markets and how to incorporate SEO keywords into your posts to optimize your performance in search. 
For topics, brainstorm with your colleagues and create a list that addresses member pain points or educates them on aspects of your industry. Strategize to share your expertise and the benefits of membership in your association, profile successful members and invite guest authors to contribute to the blog.  
Learn more on content types and when to use each, then create a content calendar to keep track of your content and what you have coming up. 
4. Reports and Outlooks
Reports, such as employee compensation and financial benchmarking reports, provide members with key data points to help determine how their business compares to others in the same industry. Industry outlooks or trend insights, including market trends and business forecasts, are a great way to help members stay ahead of the competition.  
Our team at 3 Aspens Media has experience compiling research reports and industry outlooks. We regularly help organizations conduct original research and compile it in a well-designed package for their members.  
>> Learn How NetPlus Alliance and 3 Aspens Media Established a Lasting Partnership with Quarterly Industry Outlooks 
5. Guidebooks and Directories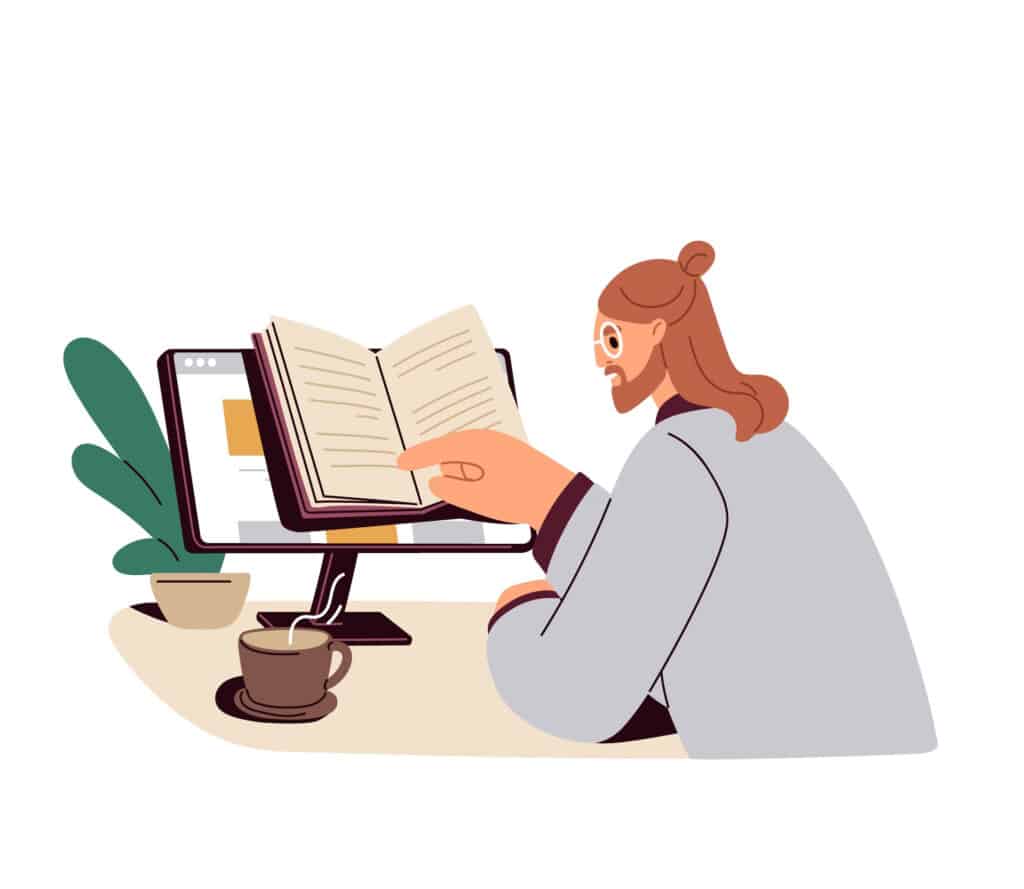 Many associations are stretched thin and lack the time to produce an attractive in-depth content package like a guidebook or directory in a timely manner. However, the value of these assets is well worth the investment of time and resources. Having this collateral at a member's fingertips (whether gated or not) enhances your customer experience. 
At 3 Aspens Media, we frequently work with our clients to conduct interviews with members and outside experts to support the development of comprehensive content such as industry guidebooks for existing members. These guidebooks might cover topics such as industry FAQs and terms, safety handbooks and more. We can also compile directories in attractive packages for easy engagement.  
6. Direct Mail and Email Campaigns
Don't let the lack of time or staffing stop you from engaging current and prospective members via association email marketing campaigns and direct mail. Setting up an automated email campaign can be easy and inexpensive, and it is a great way to engage members and prospects by sharing the content from your blog or resource library. Learn how to leverage your best content with marketing automation and boost open rates with these B2B email subject line ideas.  
7. Guest Posts in Industry Publications
Want to share your expertise or company news with a wider audience? Getting published in a trade magazine through a guest post can greatly expand your reach and boost the ROI of your content-creation efforts. At 3 Aspens Media, we're constantly helping clients get published in top trade magazines such as The Wholesaler, Modern Distribution Management, Industrial Distribution, IEN: Industrial Equipment News, Manufacturing Today and many more. 
>> Learn how to get published in a trade magazine 
8. Videos and Webinars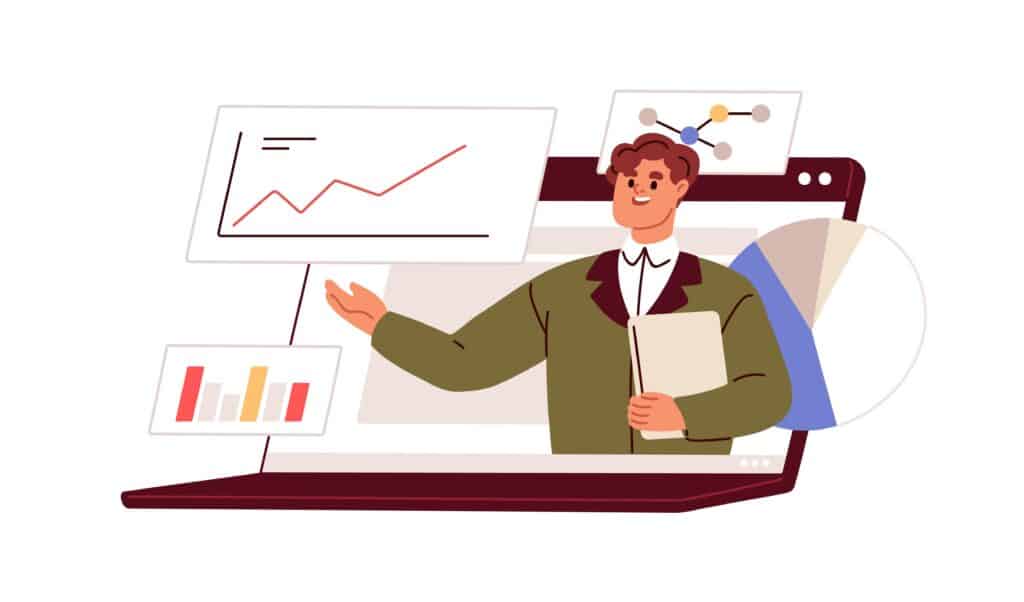 Generation Z prefers video content more than any other demographic. If your association is not investing in video content, chances are you're not attracting and retaining young professionals to your membership. Webinars are a valuable tool to attract new members through marketing. They can also help educate existing members by offering training that's engaging to members new to the industry. 
9. Association Newsletter
Monthly newsletters are often a casualty of an overworked staff. No one has time to put the project in motion – and keep it moving. However, there's no better way of engaging members and attracting new ones than sharing great content (whether it's yours or from a relevant industry source) via a regularly scheduled newsletter.  
>> Read up on the do's and don'ts of e-newsletters. 
10. Social Media
Attract new members by sharing content on your social media channels. This allows existing members to engage with your brand, stay in-the-know and even share the benefits of your association through their own accounts.  
Creating a private, member-only Group on LinkedIn is another great way for members to engage online and build your community.  
Not on LinkedIn? BloggingWizard has 36 compelling stats for getting on board.  
Kicking Off an Association Content Strategy (with a Little Help)
For associations and buying groups, membership marketing boils down to attention: How much of your current and future members' attention can you engage? To capture and keep the most attention, you'll need a well-planned strategy that applies an omni-channel approach to enable membership growth, engagement and retention.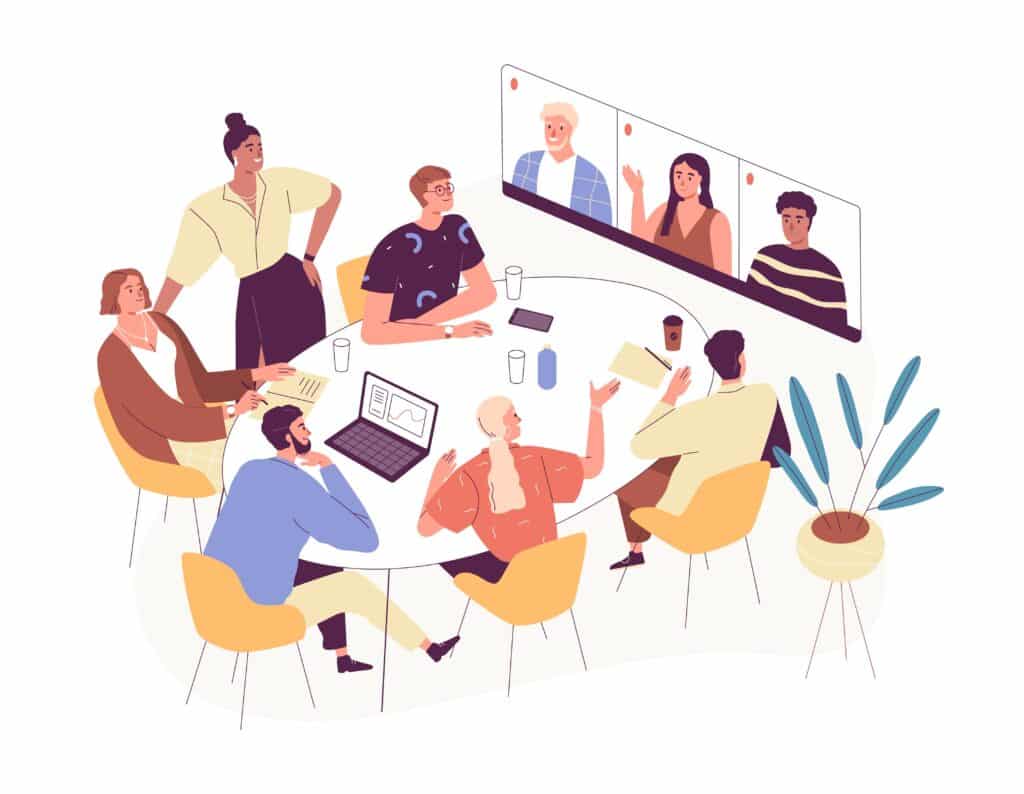 Not sure if you have the time to do this yourselves? Outsourcing content creation may be the best avenue for your organization. 
>> Check out our guide to outsourcing content in B2B.  
At 3 Aspens Media, we enjoy working with associations and buying groups that serve industrial markets to publish content for their members. We have deep experience that informs best practices for structure, placement, perspective and tone, and we are ready to become an extension of your team.  
See what we can do for you in the flyer below, then contact us to help you start improving your association's engagement.